KEEPING THE HARDWARE HERE!! The Stockton HS Boys Cross Country team dominated in their hometown race yesterday taking first! Way to represent boys! To everyone who came out to support our JH & HS cross country teams, THANK YOU for your support!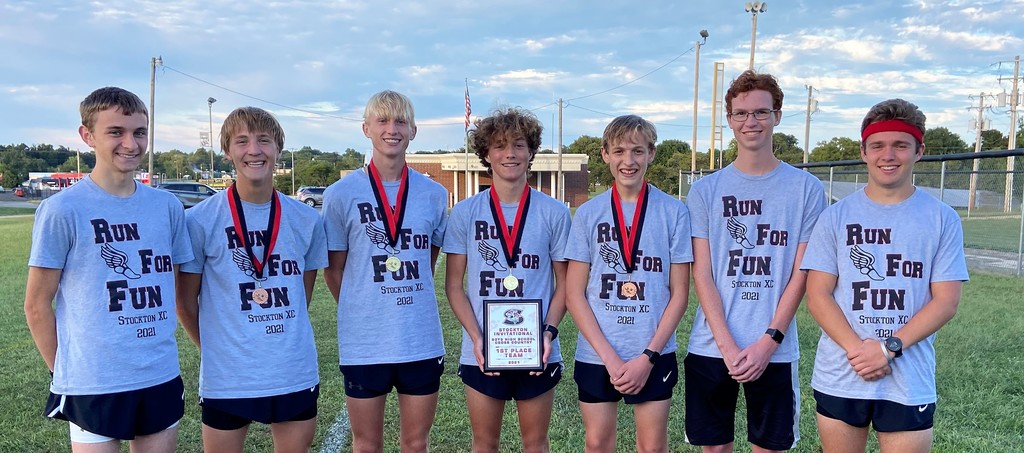 Students in Mrs. Fidler's 6th grade Social Studies class participated in their own Olympic Games last week. Students learned about life in Ancient Greece as they represented different city-states to compete in various games.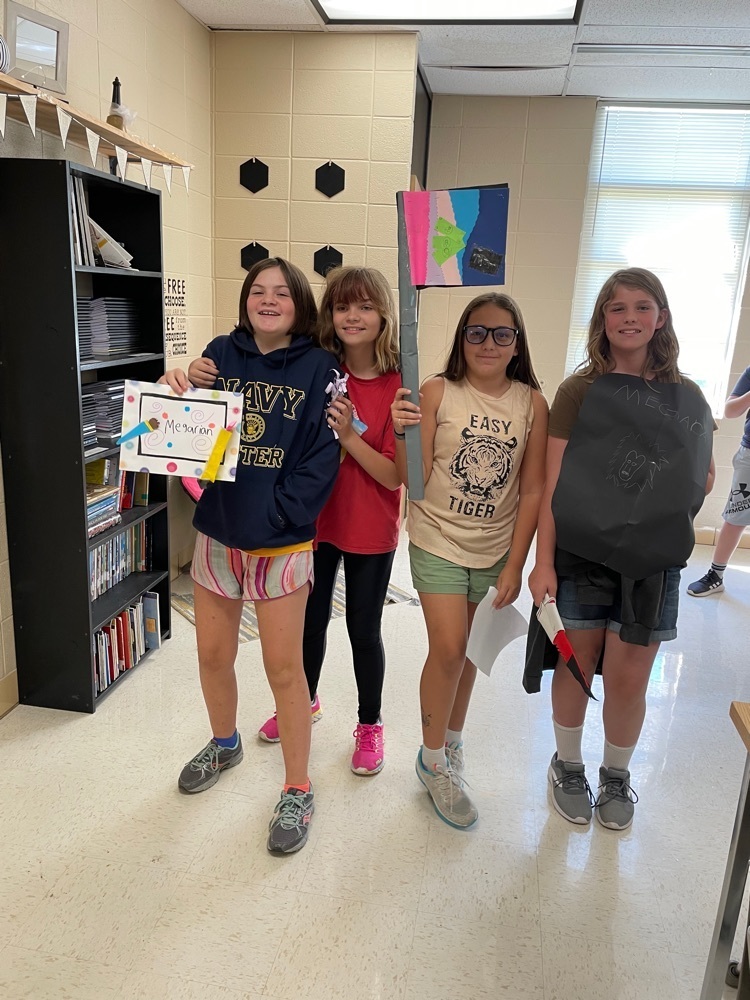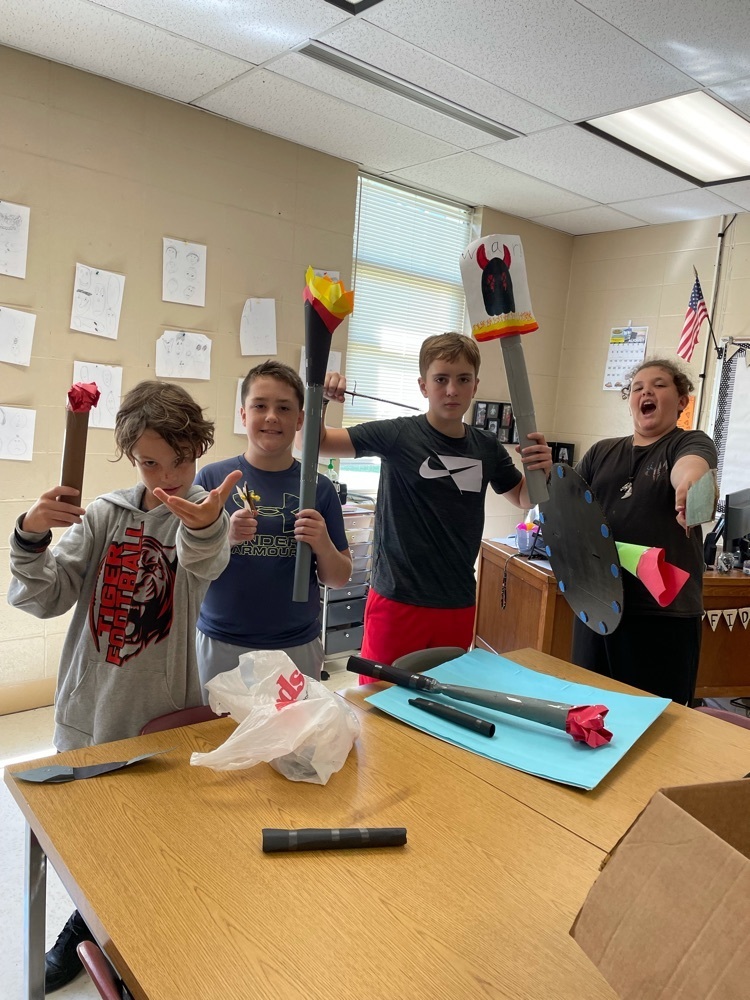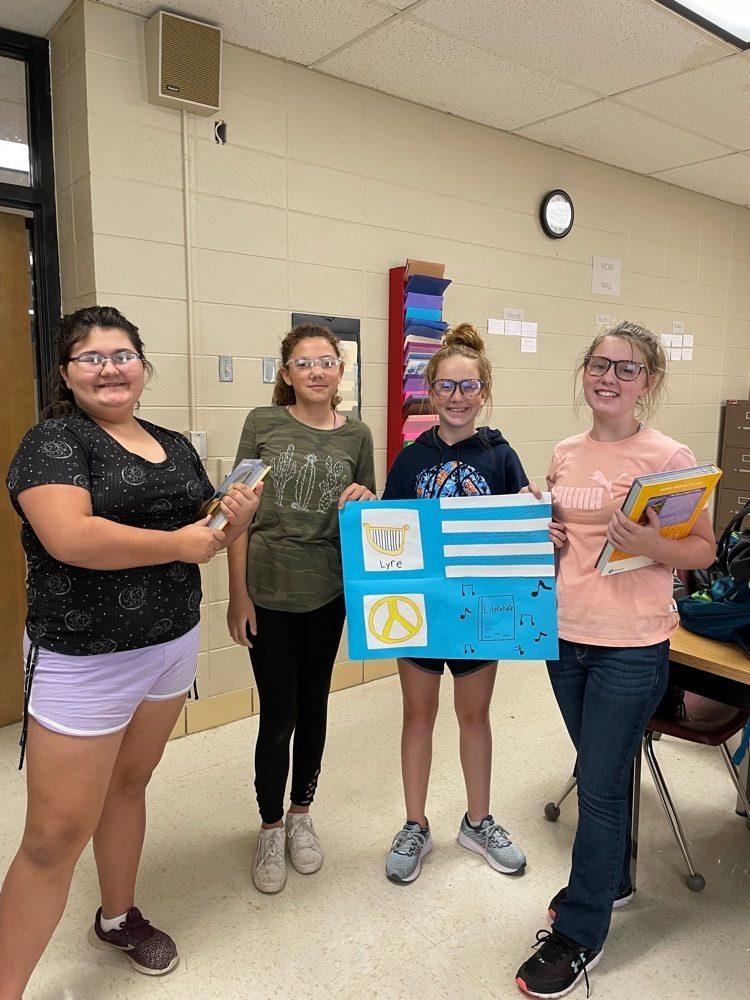 Way to 'set' up a WIN LADIES! Congratulations to our HS Lady Tiger Volleyball team. The girls took 2nd place at the Varsity Buffalo Volleyball tournament this past weekend! WE ARE PROUD OF YOU!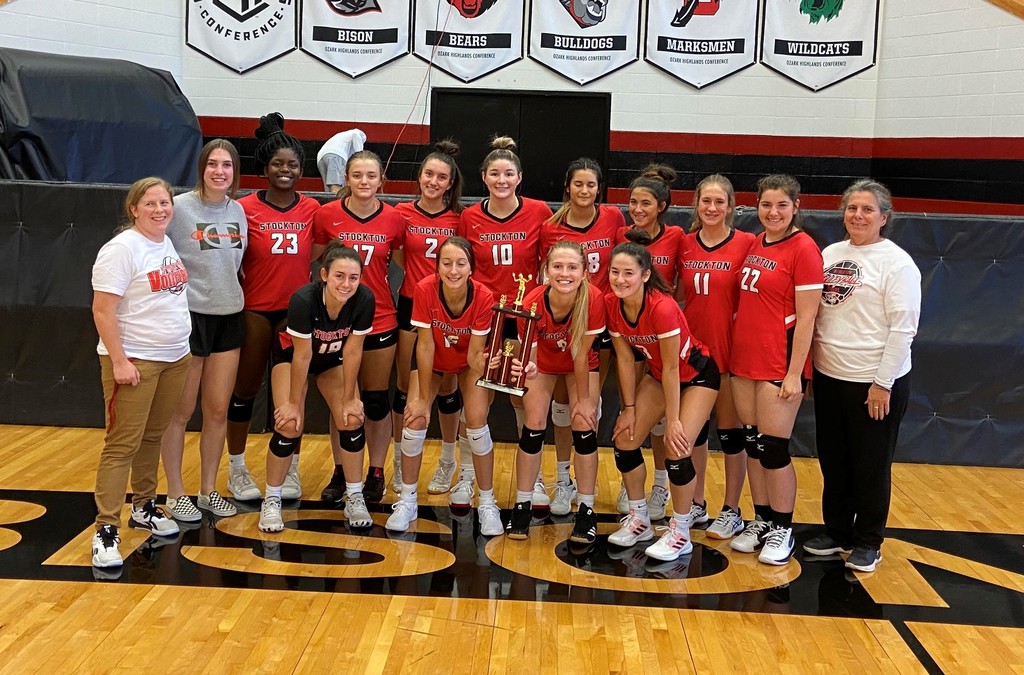 September 20th- Bus 17 is running approximately 15 minutes behind.

HIGH SCHOOL HAPPENINGS - THIS WEEK: Stockton High School kicked things off earlier this week with a blood drive. There were a total of 32 volunteers who attempted to give/or gave blood, with a final number of 25 units donated. A big thank you to community, students, and teachers for volunteering. Mrs. Fields' Culinary Arts class was busy painting pie crusts in preparation for the Black Walnut Festival pie contest next week. The Black Walnut Festival pie contest is hosted by the Stockton FFA & open to the community. There are 3 categories (nut, fruit, other). Cash and ribbon prizes are given to the winners. Pies must in a 9-10" disposable pan & turned in at the HS on Sept 22 by 12pm. For questions call Jim Philips 417-276-8809 ext: 456 Also - be sure to look for the window paintings around town! This wonderful display of art & talent is brought to the community by the Stockton HS Art Club led by Ms. Buffington.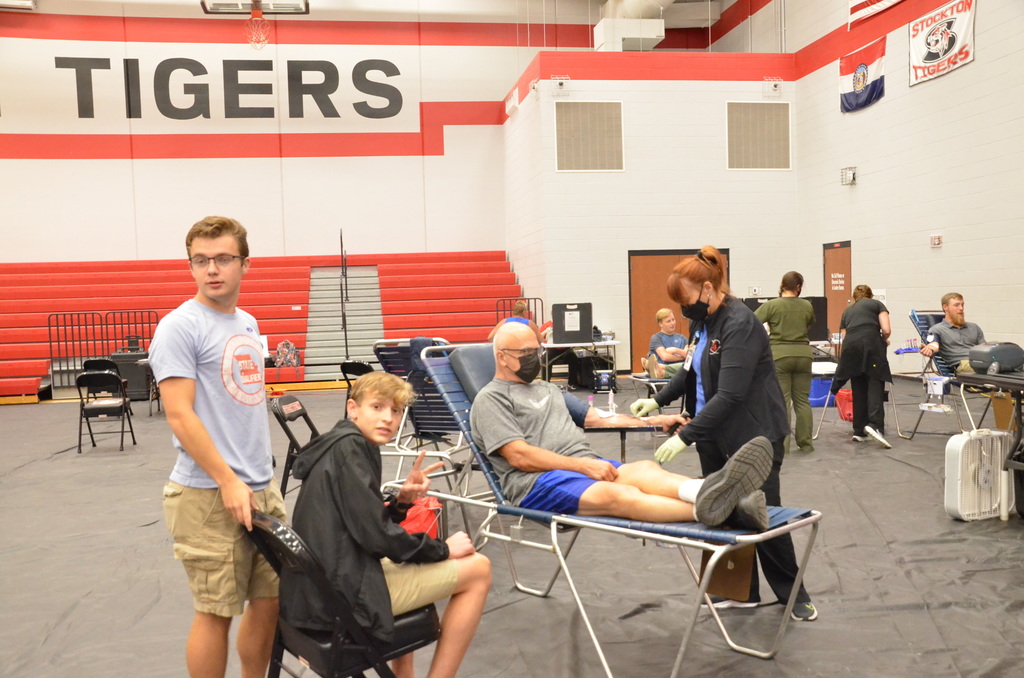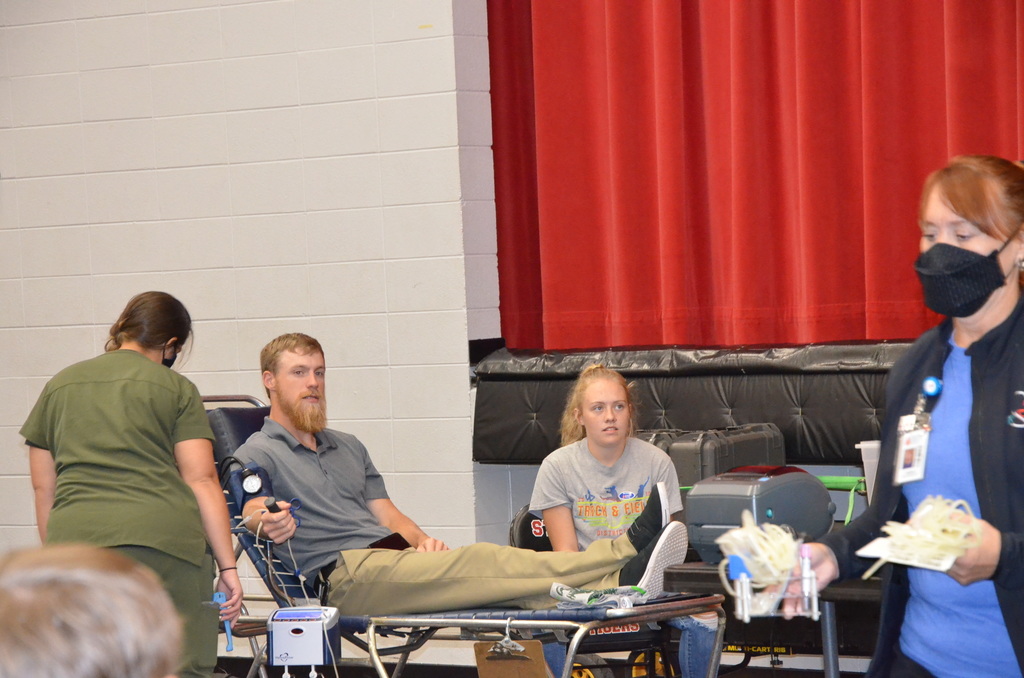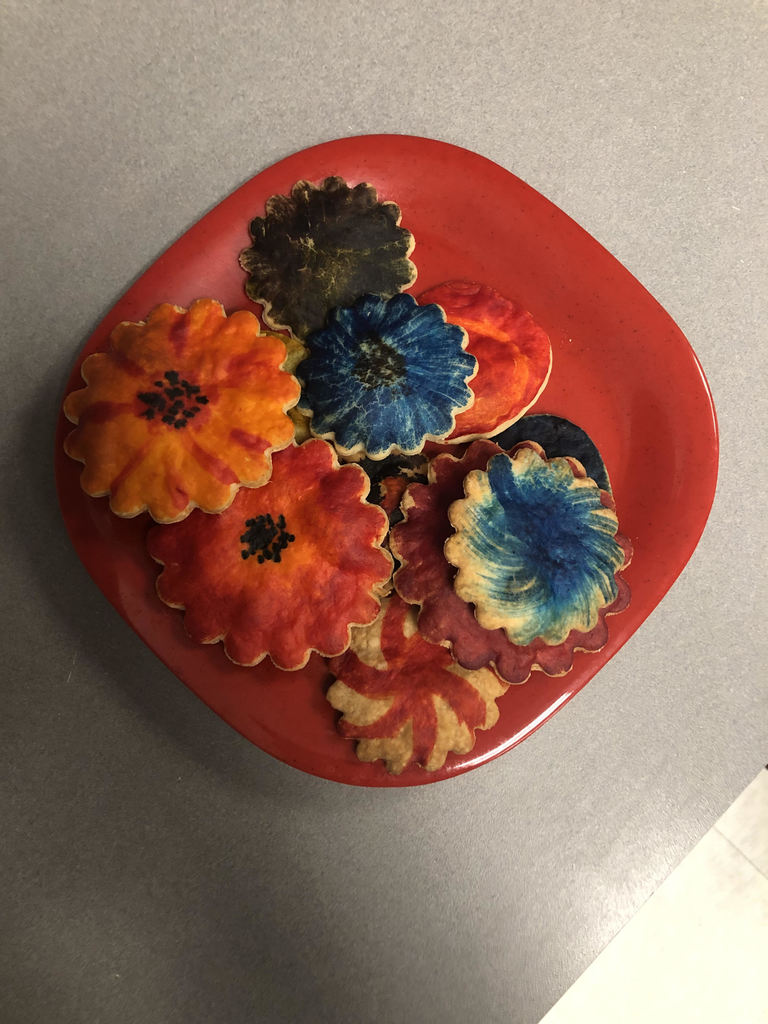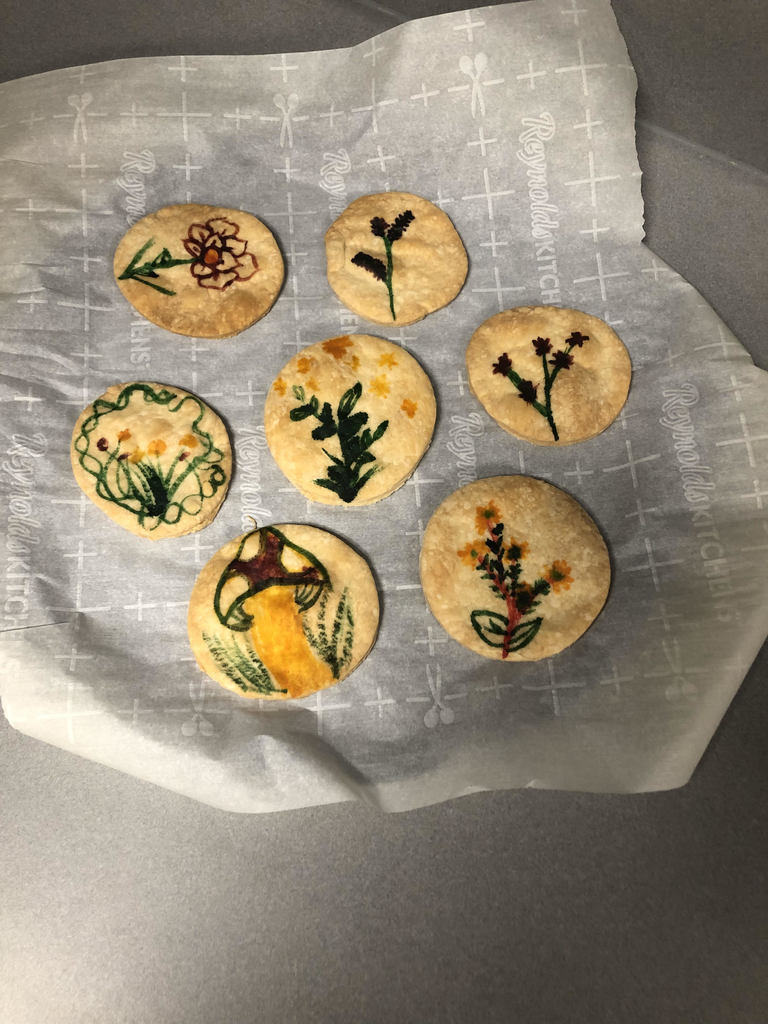 'CAUSE THEY'RE GOING THE DISTANCE, THEY'RE GOING FOR SPEED! Yesterday the HS Tiger Cross Country team travelled to Willard for a meet. The XC girls placed 2nd and the XC boys placed 1st in the small schools division. WAY TO GO TIGERS!!!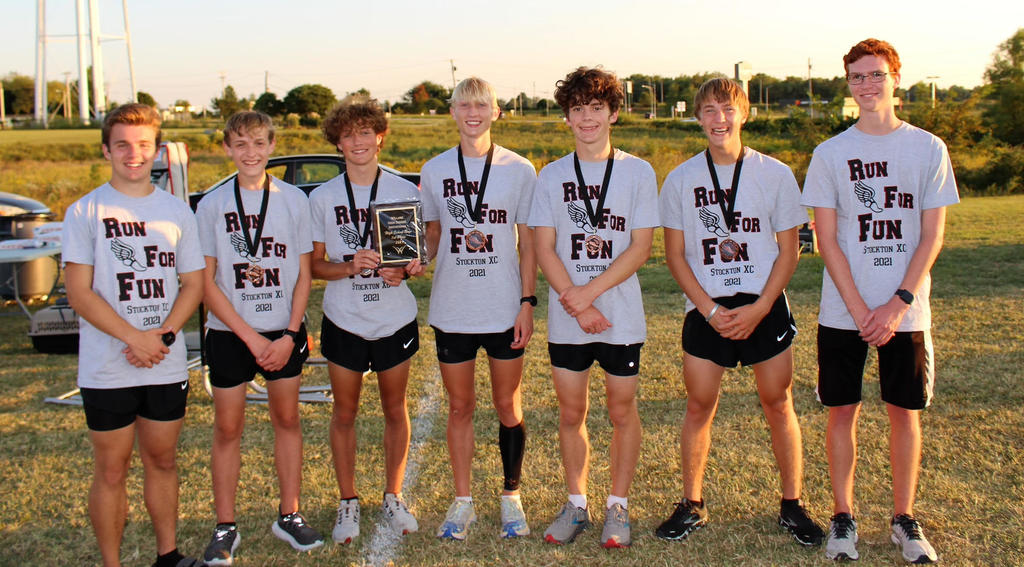 SHS Students of the week!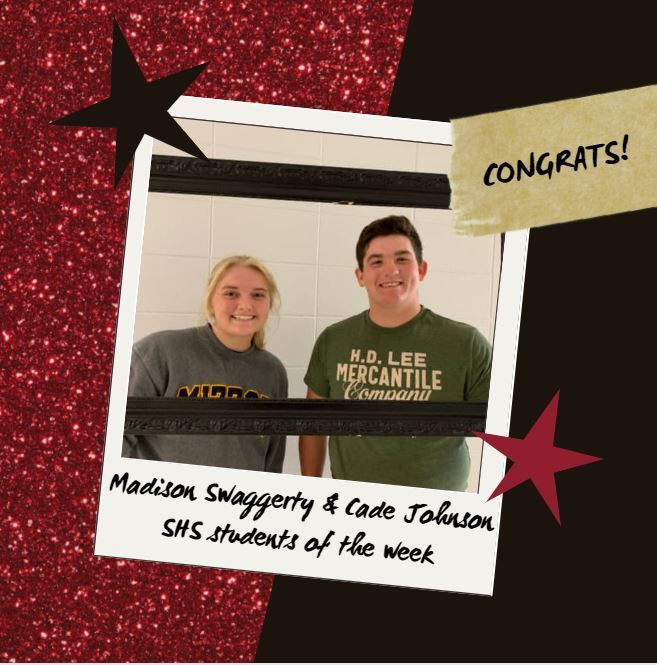 Domino soaks up every bit of love that he can when he's on duty. Some may say that his job is "ruff", but he'll tell you (in wags of his tail) that it's good to be a tiger! 🐾 #itsgoodtobeatiger #thedominoeffect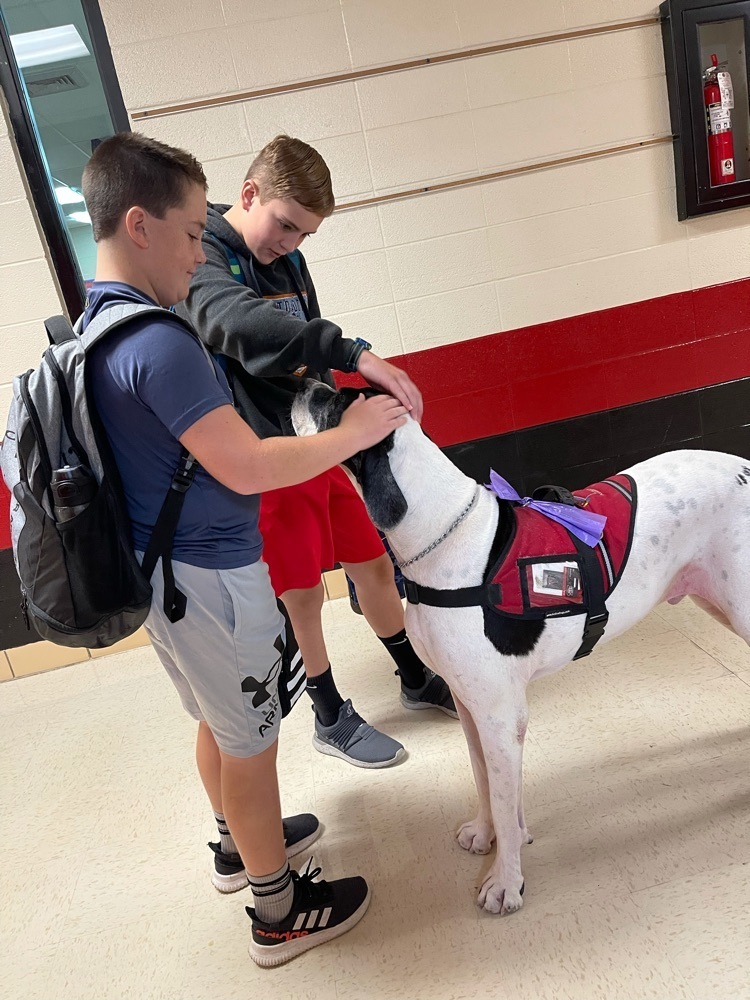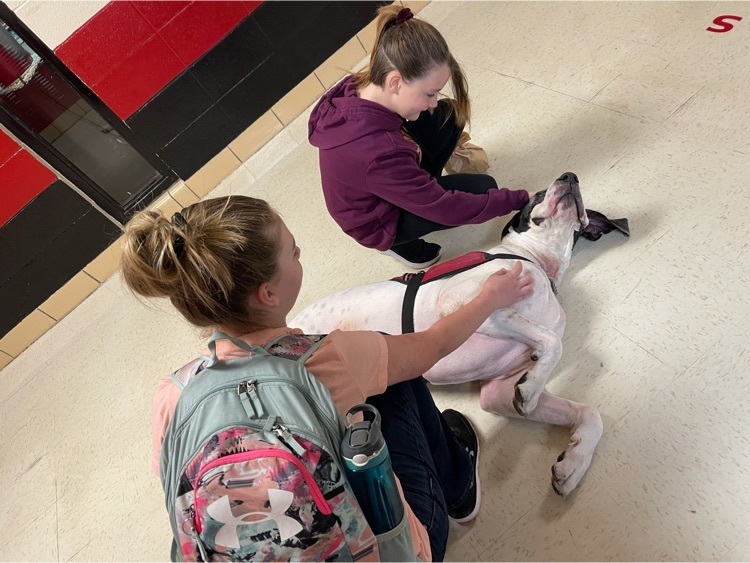 Please congratulate the following Stockton Middle School students for being named the STOCKTON STRONG Students of the Week (August 31 - September 10): 5th grade - Rye Ashinhurst & Lexie Dukes 6th grade - Chevy Ashinhurst & Payton Craig Grade level teachers recognize students biweekly on the basis of citizenship, work ethic, and attitude.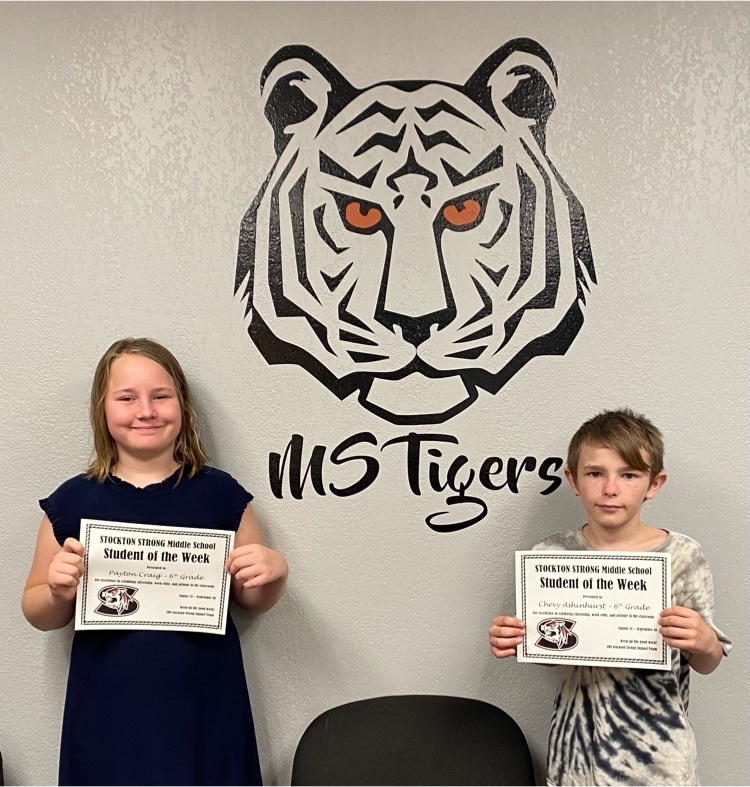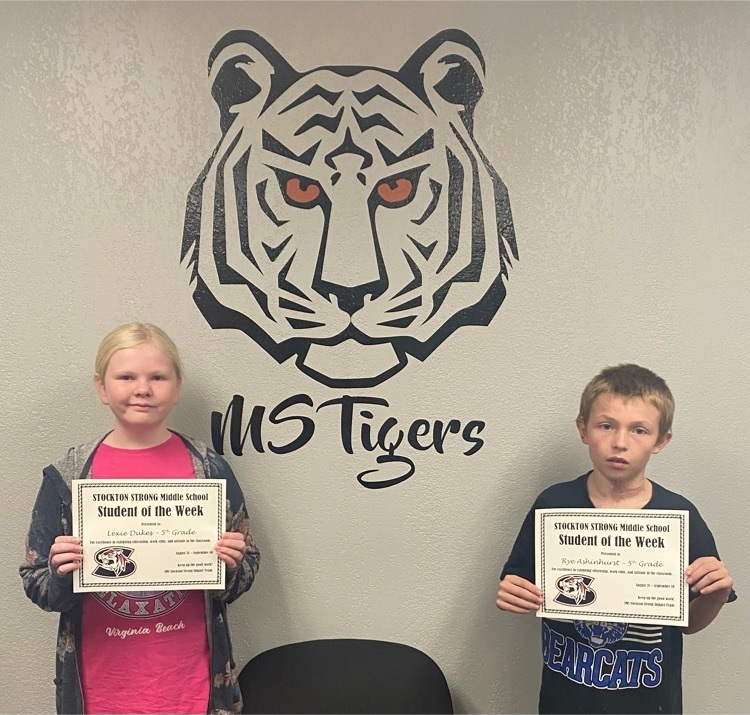 Congratulations Mrs. Lyndzie O'Keefe for being our MS September Staff Member of the Month. Comments from fellow staff members: Lyndzie always goes above and beyond. She spent time this summer moving and decorating her room so her students would love their learning environment. Her lesson plans are created with the goal of making sure students have fun while learning. She has a lot to juggle and she does it so well. Lyndzie has been extremely helpful in answering all of my questions. She goes out of her way to make sure I am doing okay by checking in on me at least once a week. I am very for her! Thank you Mrs. O'Keefe for doing all that you do for Stockton MS!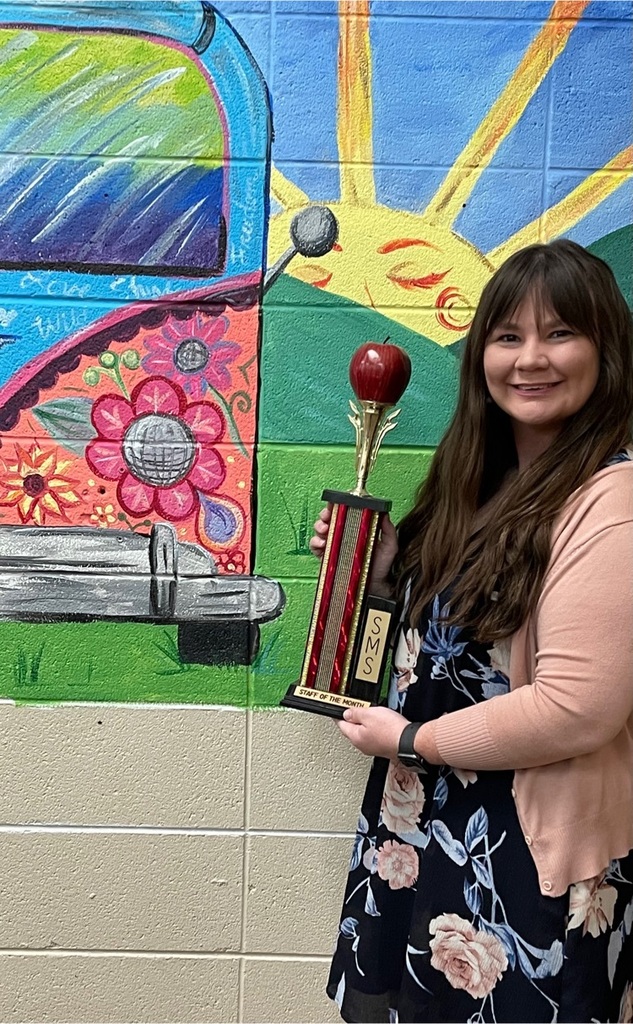 HS IMPORTANT DATES THIS WEEK: SEPT 14TH ALL STUDENTS - Blood Drive - Sign up & Save lives Schedule with Mrs. Martinsen SENIORS - Graduation Cap & Gown Order Day Jostens reps will be available to answer questions SEPT 17th Varsity Football Game @ Sarcoxie 7pm THEME IS - COWBOY UP!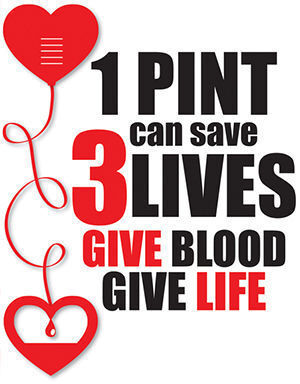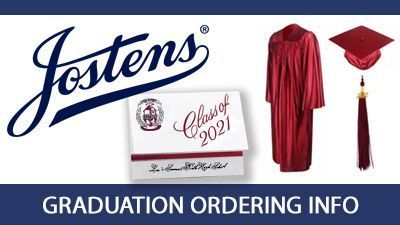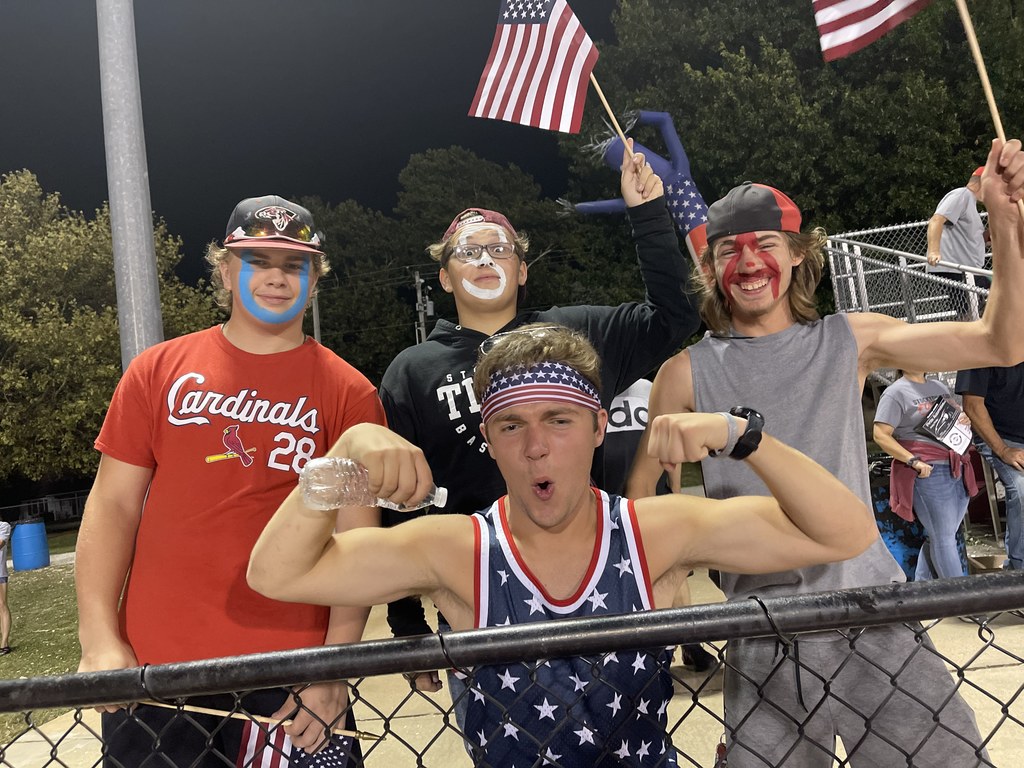 The Varsity CC Boys took second at the Lebanon invite today competing against much larger schools. The JV boys, girls and middle school teams also competed and improved on their times from last week. Great job!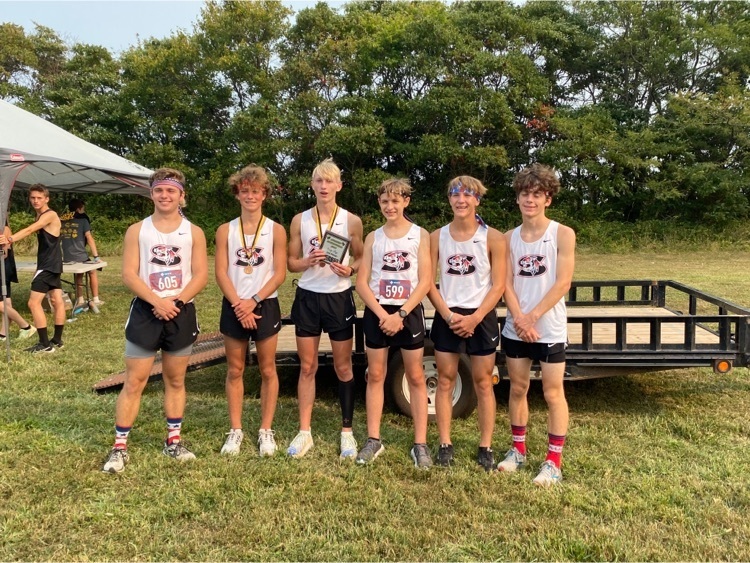 Middle School participating in Federal Land Clean-Up Day!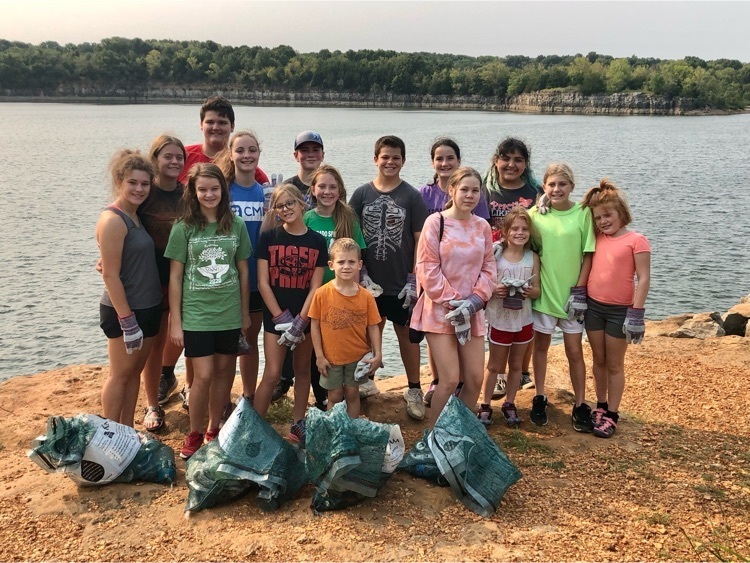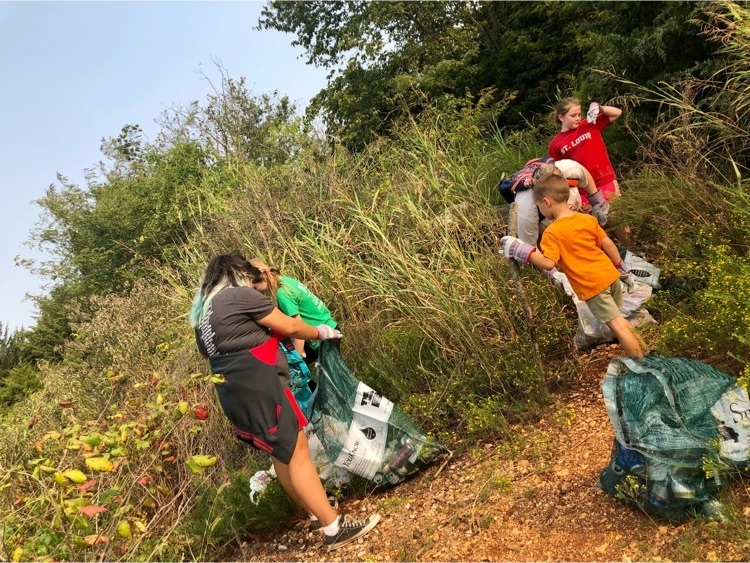 Together WE Can Save Lives. Stockton High School - Tuesday Sept. 14 9am-2pm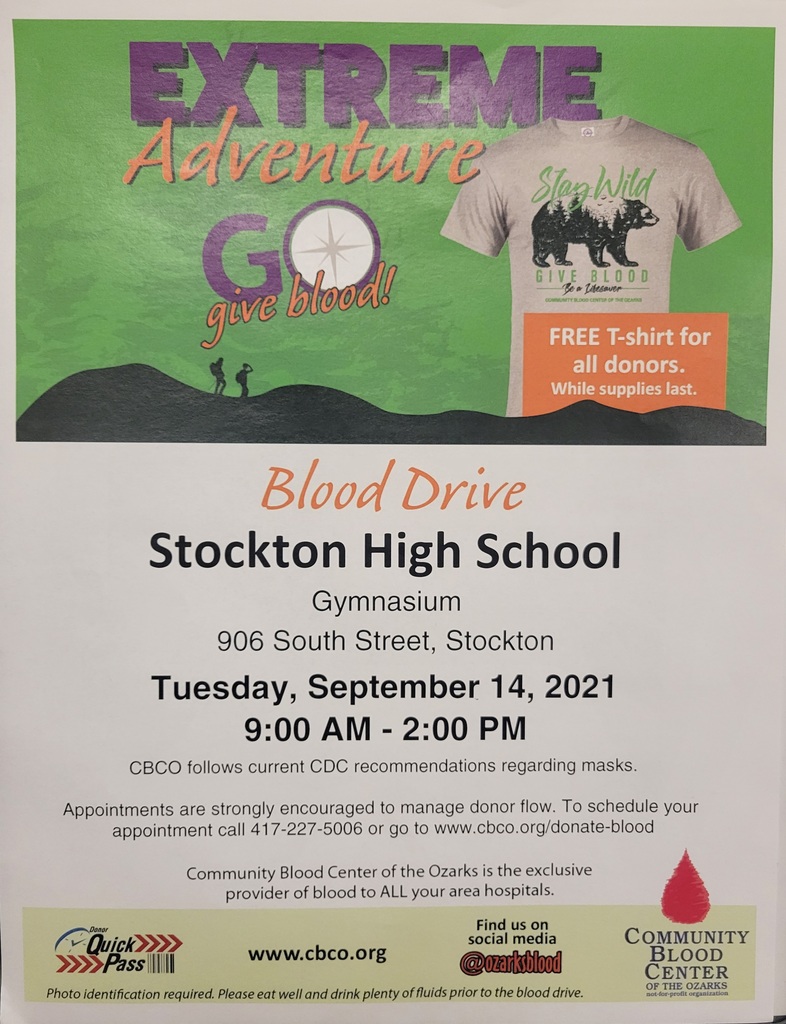 HEY ALL OF YOU COOL CATS & KITTENS! Mark your calendars and try something new, support your hometown Tigers wearing RED, WHITE, & BLUE! We have a patriotic theme for this Friday's football game where the Stockton Tigers take on the Ash Grove Pirates. Kick off is at 7pm. DRESS UP. SHOW UP. NEVER GIVE UP!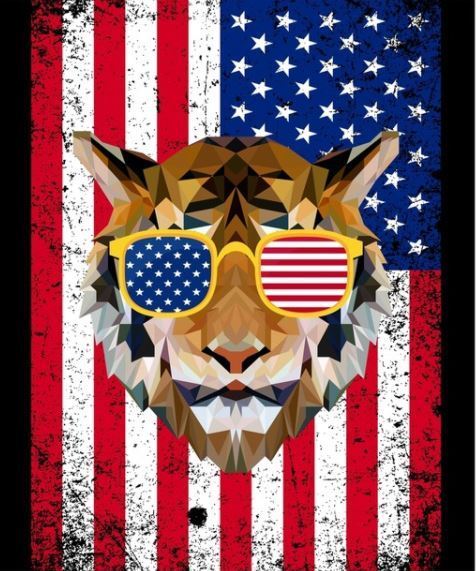 Due to construction in the MS gym, tonight's MS volleyball match vs. Sarcoxie will be played in the High School gym. Come out and support our MS Tigers!

THEY ARE RUNNING!!!! Our Stockton Tiger High School & Jr. High cross country boys & girls teams will represent us in the SWCCA meet today! SEND THEM WELL WISHES!!!!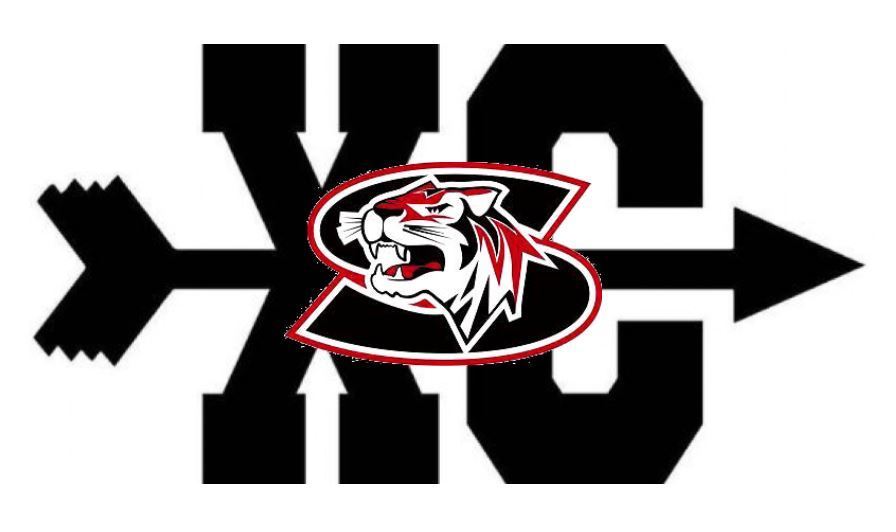 Tiger Pride!!!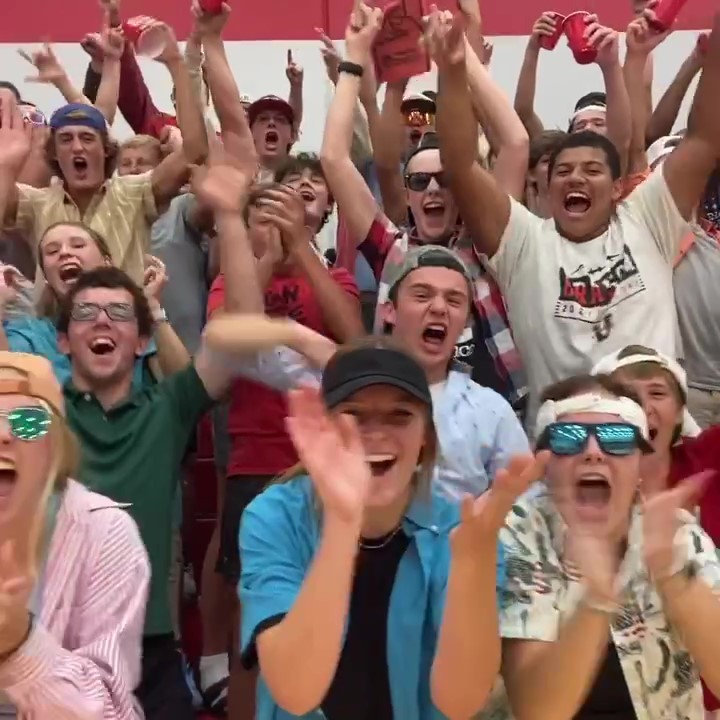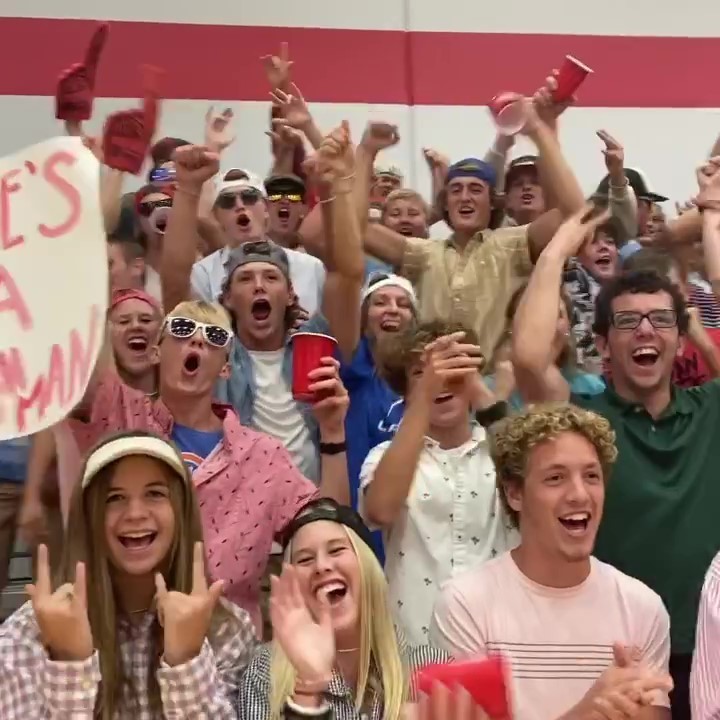 IT IS THAT TIME OF YEAR - FFA MUMS FOR SALE! FFA students are selling mums again this year. Payments can be made to the HS office with checks payable to "Stockton FFA". We will post pick up dates.