7th graders in math class practice matching equations with positive and negative numbers.

Stockton Schools is looking for a secretary position for our Technology Department. A good candidate will have experience in basic office applications such as email and excel and be detail oriented. This is a full time position with benefits. If you are interested please email Sara Young, Director of Technology at
syoung@stockton.k12.mo.us
for details.
7th grade students in art class.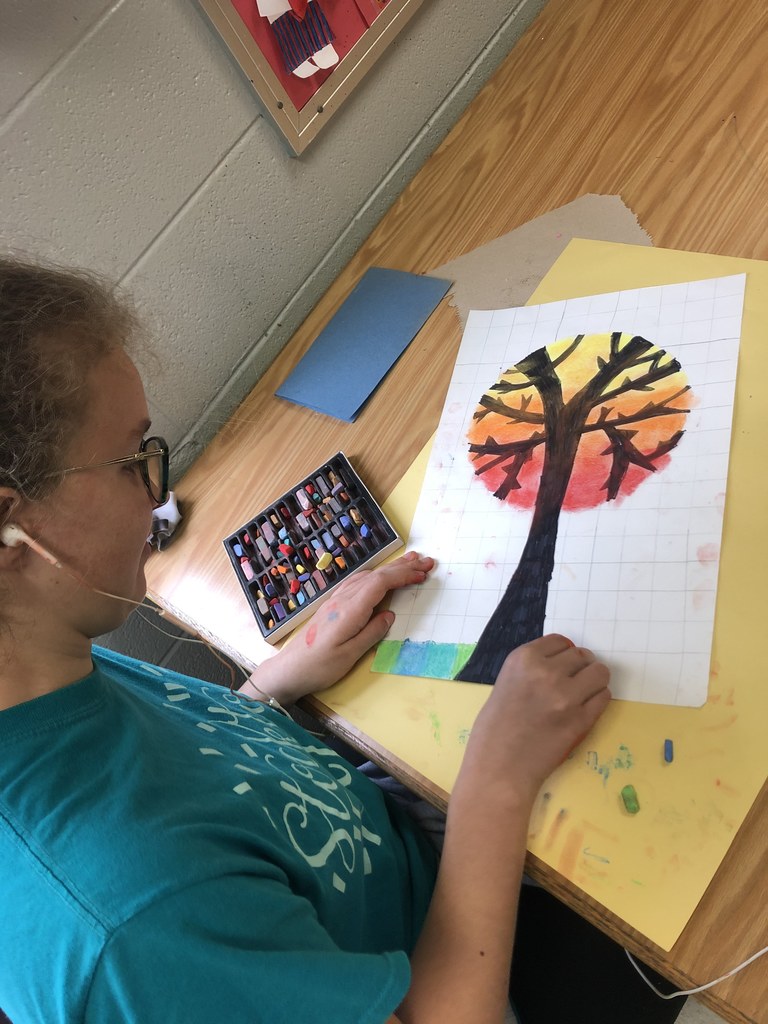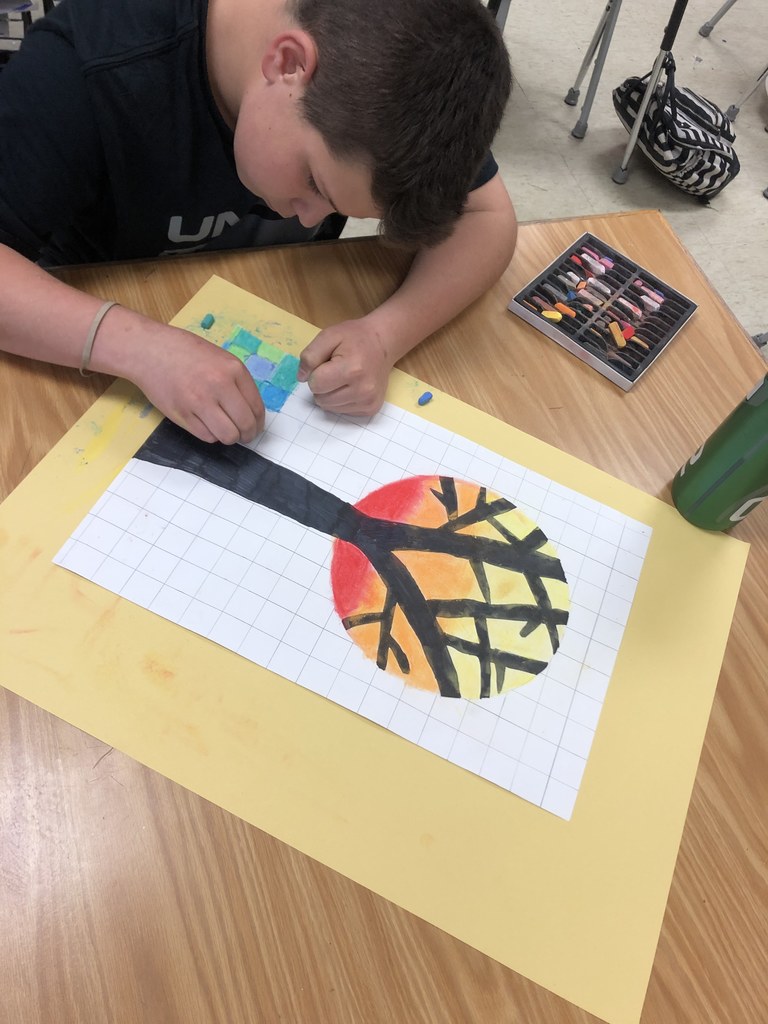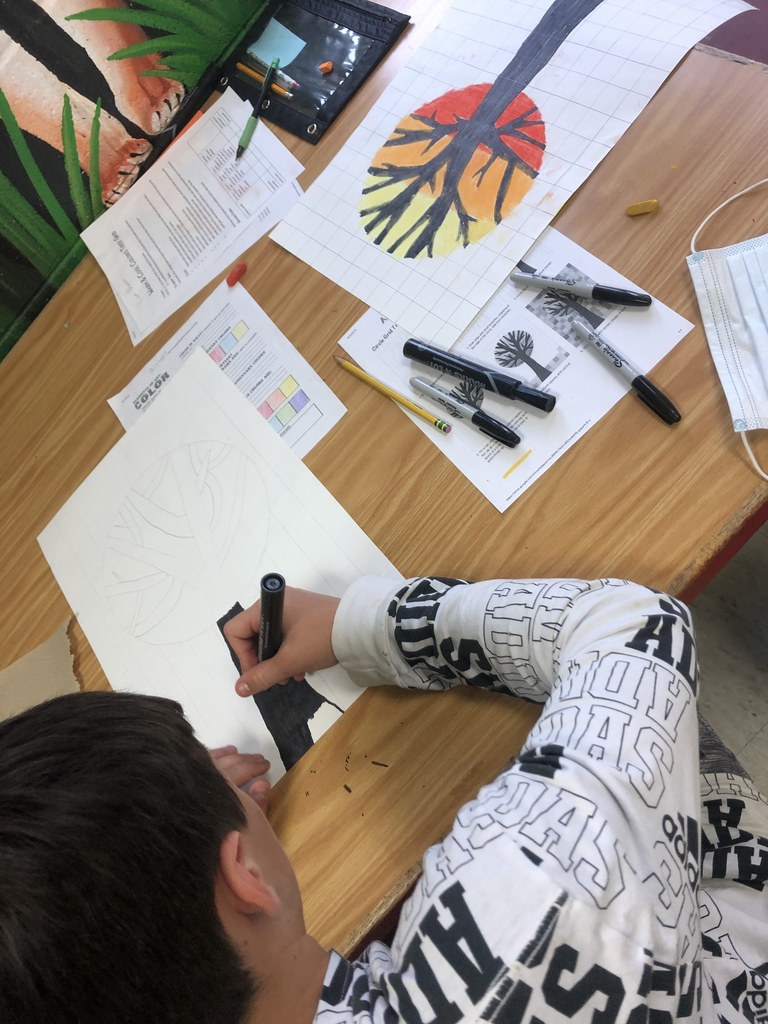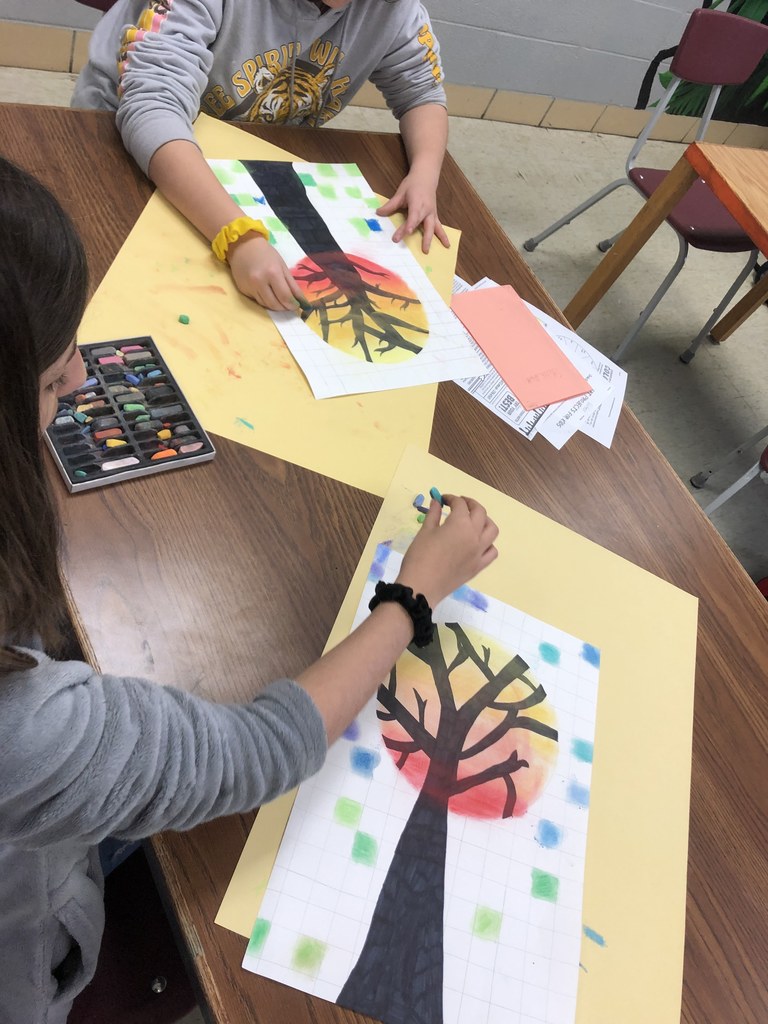 Congratulations to Colby Adams and Cassadie Haden for being selected SHS students of the week for the week of March 29th to April 1st.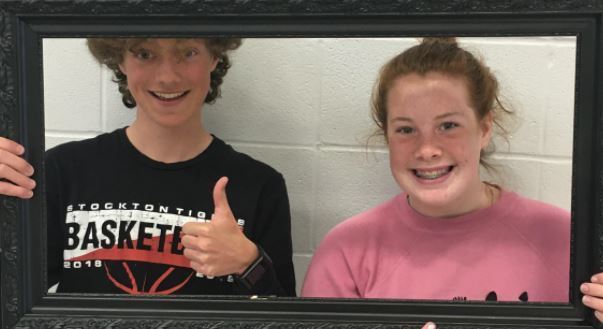 A BIG THANK YOU goes out to the business men and women who took time out of their day to visit the high school and talk to our students. The kids enjoyed it and learned something new in each session.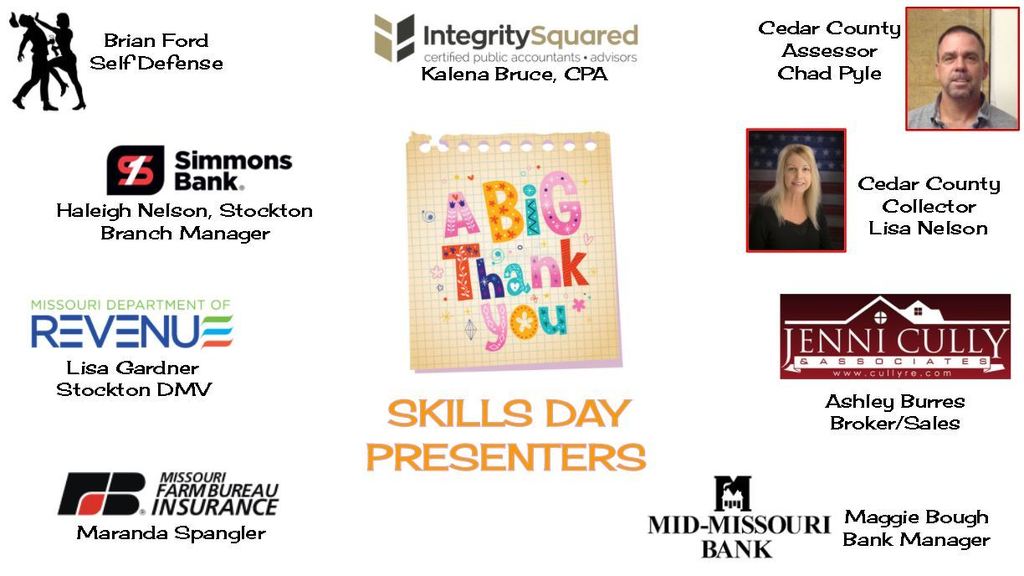 7th graders in music class learning to play the piano.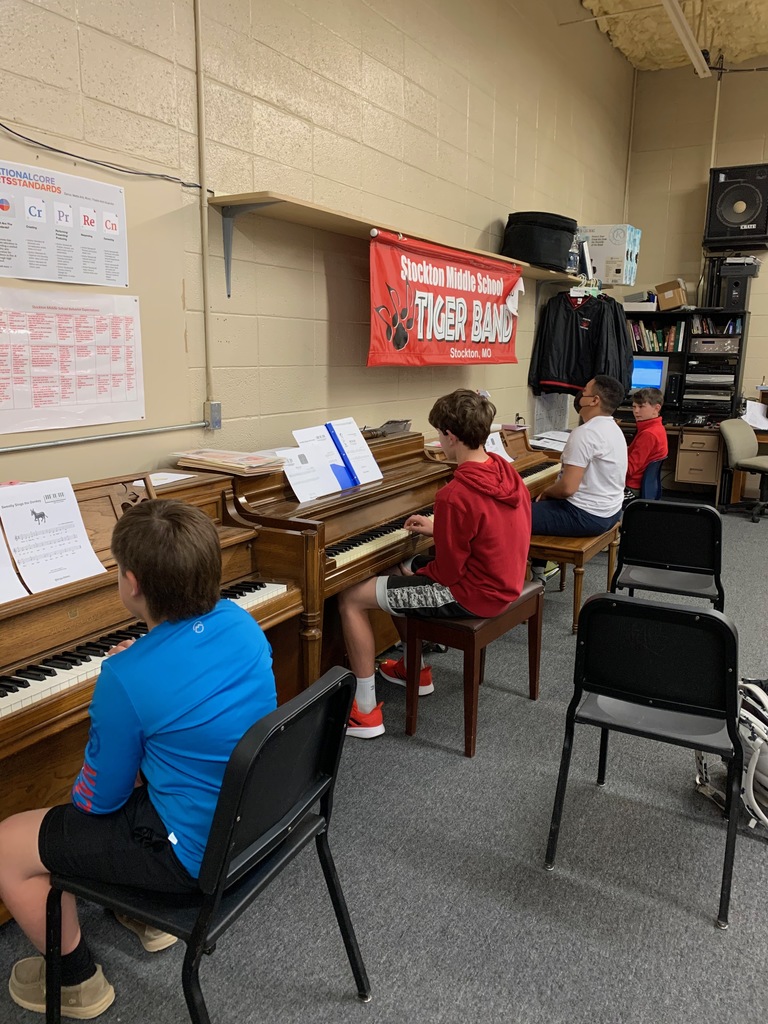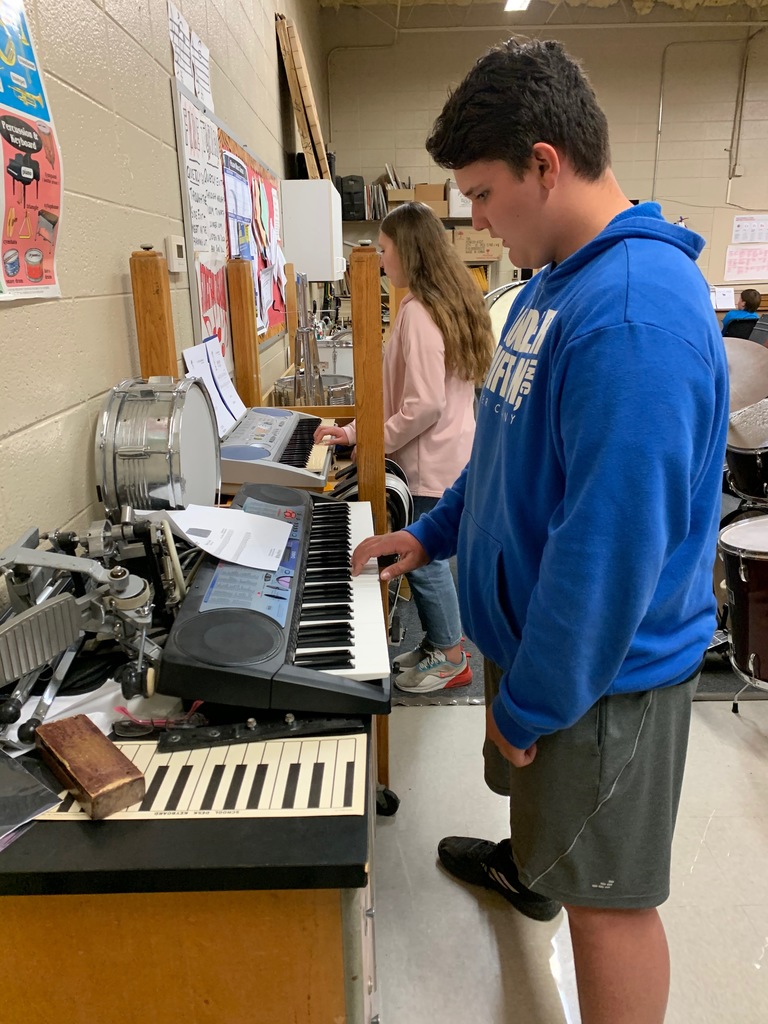 The Stockton High School hosted its first Life Skills Day, today. This event's purpose is to help our students learn crucial life skills as they move toward completion of high school and begin the next chapters of their life. The speakers addressed the following topics: interview skills, buying a home, laundry and stain removal, healthy living, self defense, first aid, email basics, dog handling, basic sewing, automotive maintenance, basic budgeting/taxes, insurance, banking, property taxes, booking a trip, investments, and all about the DMV. Thanks to all of our teachers and community members for helping our students prepare for their future.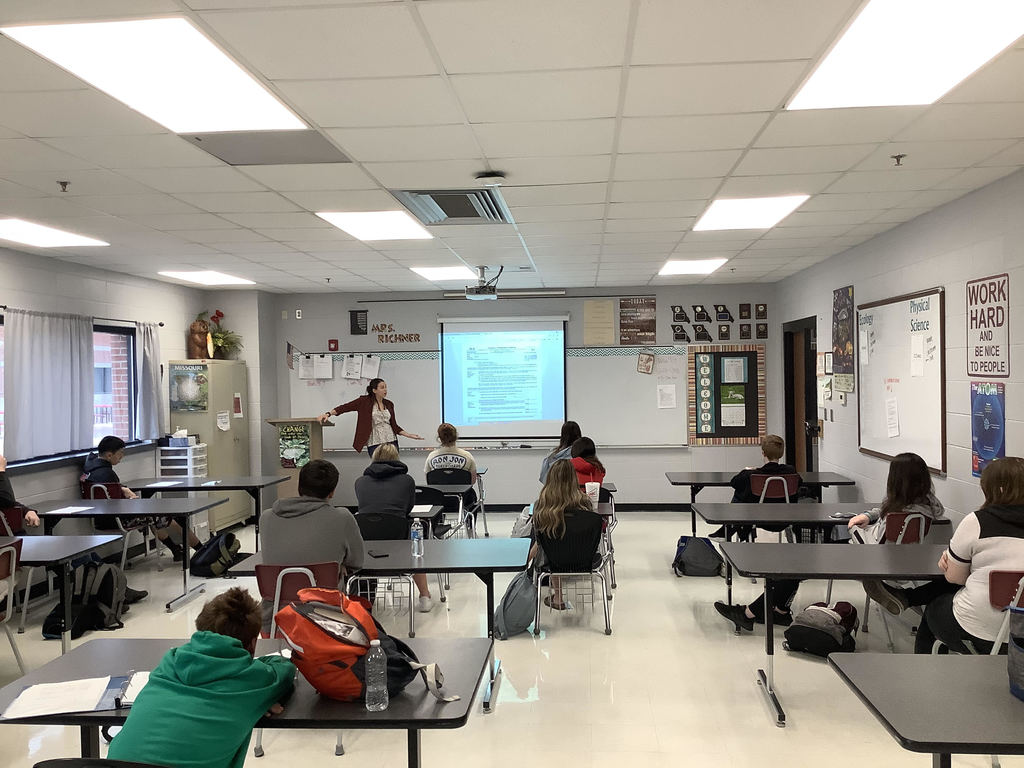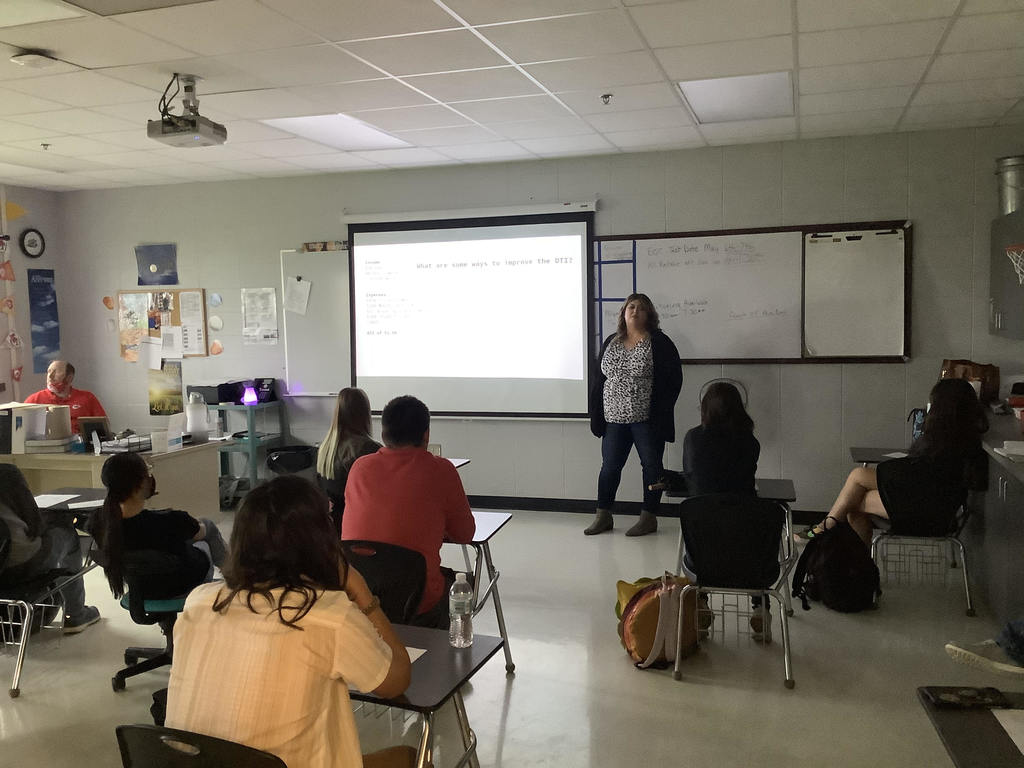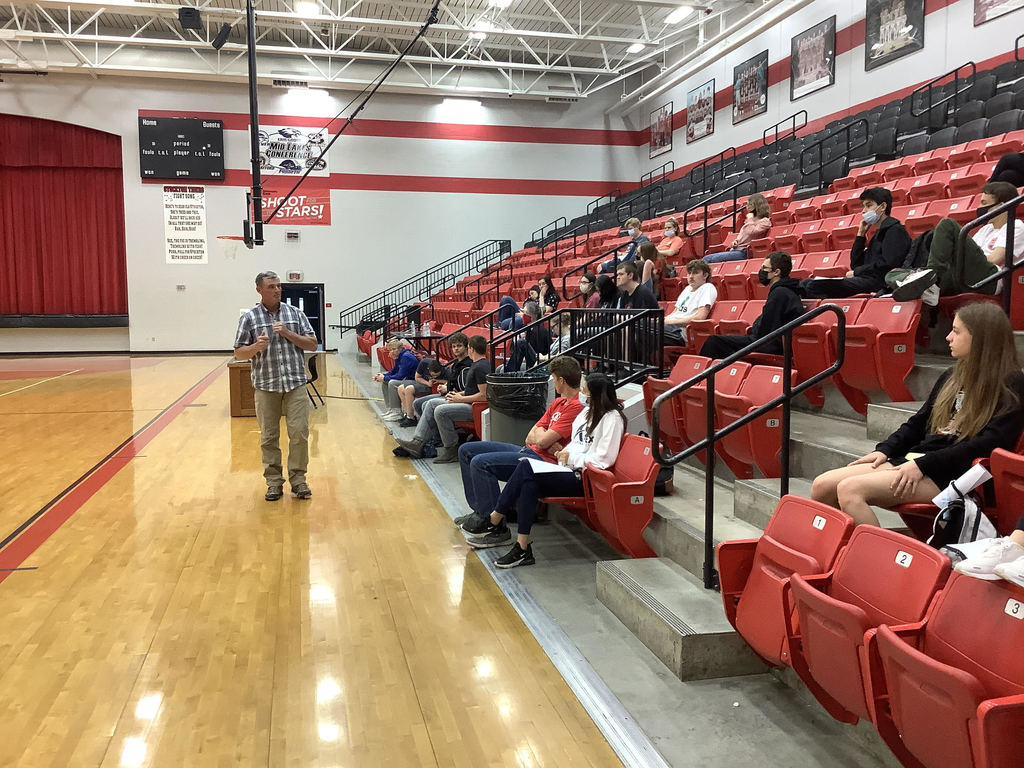 On Wed. March 31, the Stockton High School Ecology class toured the Jordan Creek Underground where they learned about urban storm water and pollution impacts. In the afternoon, they visited the Watershed Center in Springfield where they got to experience a variety of ecosystems, including a Glade, and learned about Karst Topography.

March's Stockton Middle School students of the month for the character word focus are 5th grade - Taylor Handzo, 6th grade - Trevor Swaggerty, 7th grade - Gracie Abercrombie, and 8th grade - Elizabeth Atkinson. These students received a $50 Walmart gift card courtesy of the Stockton Sertoma Club. 5TH - Taylor Handzo Taylor exhibits the character trait of FOCUS daily. It doesn't matter what she is doing, she gives her full attention to it. Whether it is schoolwork or play, she is focused on it. She also has a gift for keeping others focused when necessary. I appreciate Taylor's work ethic and her willingness to help others, as well. Taylor is a very studious individual. She is committed to learning and pays close attention to each step of the process. It is this focus that makes her a great partner to help those students that are struggling. Taylor is not only studious, she is determined. She is naturally smart and organized but puts in the work as well. 6TH - Trevor Swaggerty Trevor is a student who is able to persevere no matter what is happening around him. He has an overall goal to be successful through good grades and increased knowledge and skills. Trevor is always on task and engaged, even when those around him choose not to be. He turns his assignments in on time and with the quality and expectation his teachers ask of him. Trevor asks questions, participates in discussions, and listens intently to what others have to say. His contributions to the overall learning of his environment is positive and earnest. Trevor has the ability to always stay focused on his task. He isn't easily distracted by other students' actions. He can always be counted on to do the right thing even when it's not popular. He is also a hard worker and is willing to help others. 7TH - Gracie Abercrombie Gracie is the epitome of the word focused. She is attentive and engaged in every classroom activity. Her work is always done above and beyond, follows directions very well and honestly, she listens so well, she rarely ever even has questions. Amazing and well-deserving. Gracie always pays attention and is focused in class. She knows what she is supposed to do and gets it done. She is very committed to getting her work done to the best of her ability. Gracie does her best on every assignment every time. 8TH - Elizabeth Atkinson Never once have I had to remind this student to get focused. Every day, she comes to class ready to learn and to complete her work. As a result of this habit, she excels in every classroom she enters. I am grateful that I can rely on her to be an example to her classmates. Elizabeth was great to have in class. She completed every assignment promptly and gave her projects 110%. I appreciated her staying "focused" even on our days off due to snow. She turned things in and asked questions if she needed to.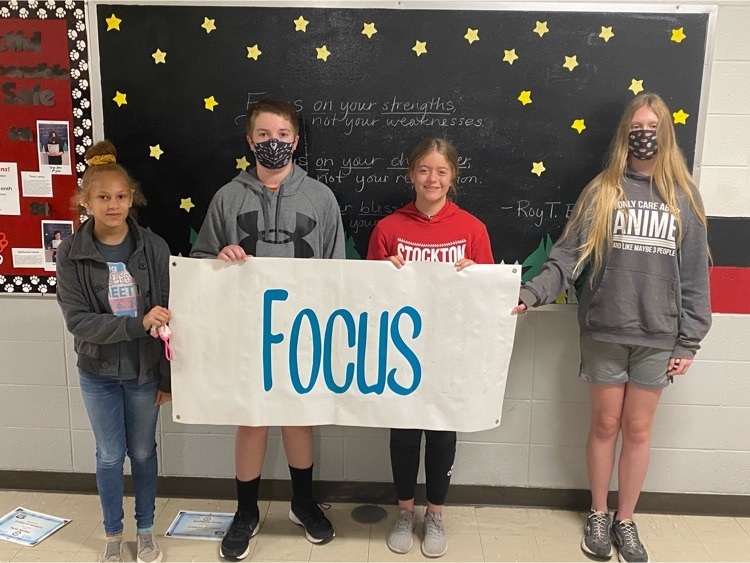 Our Stockton Tiger Band recorded their virtual submission for MSHAA State Assessment this morning. GoTigers!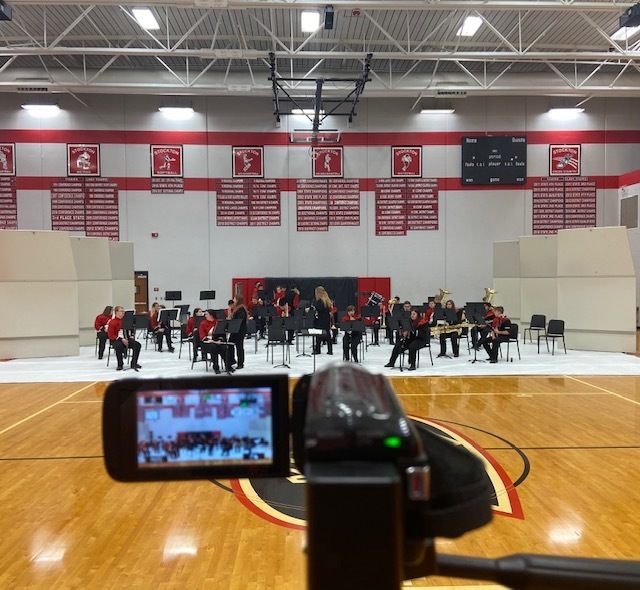 8th grade students working through social skills stations. Students worked through conversation, empathy, relationship, and basic interaction scenarios.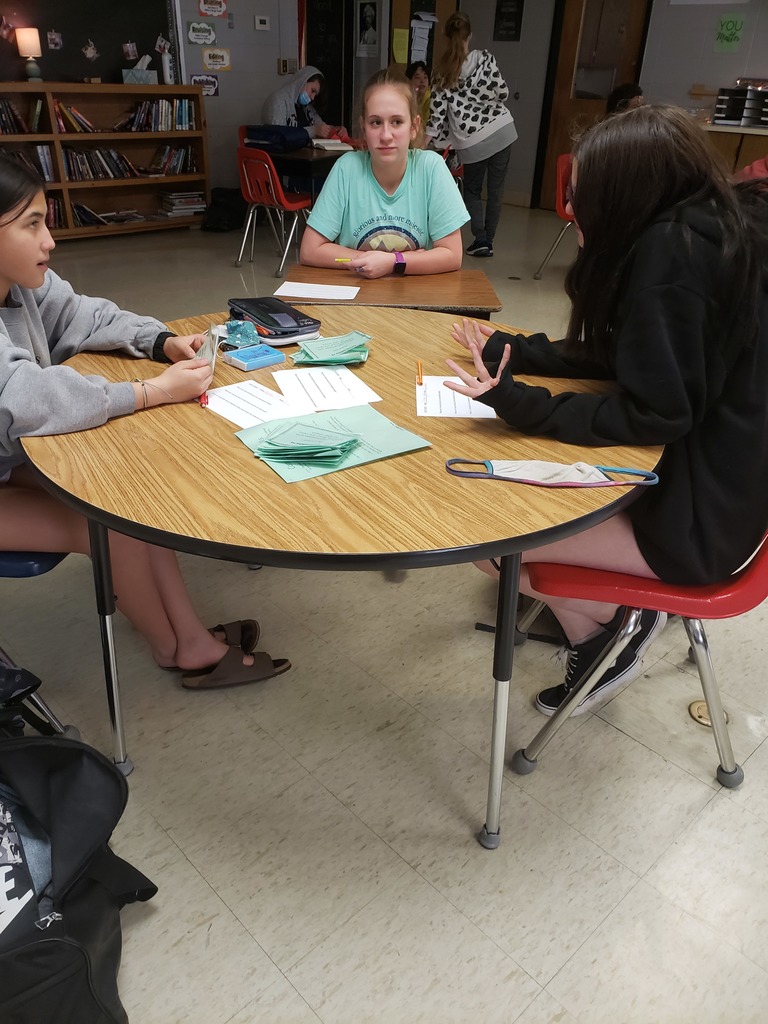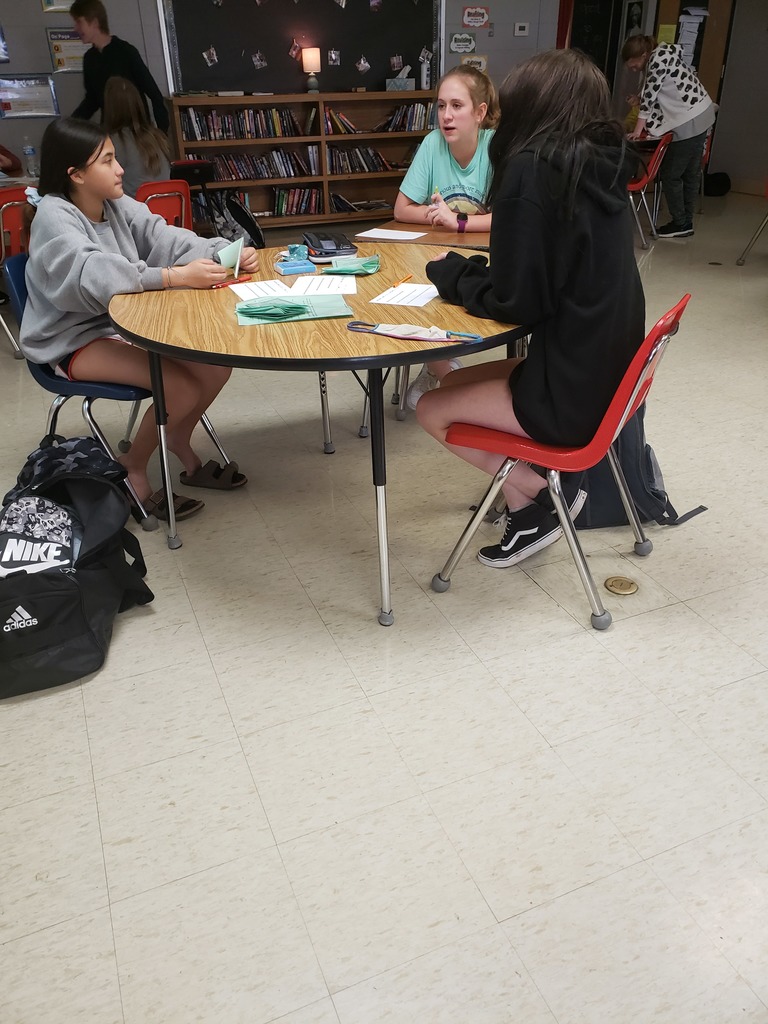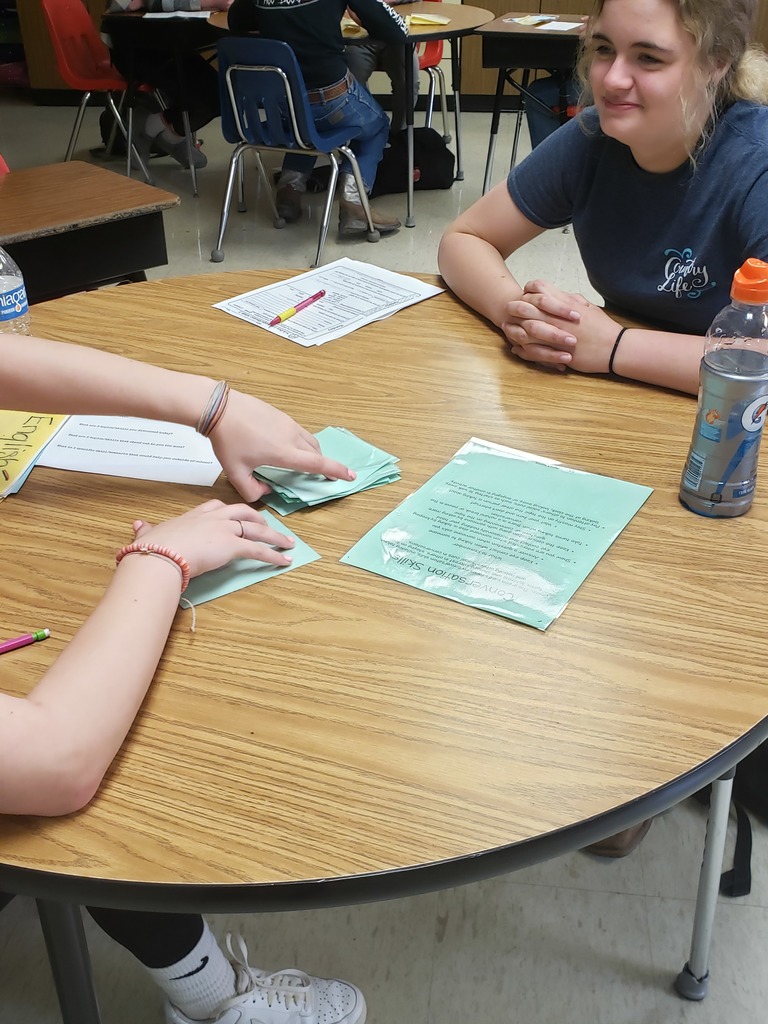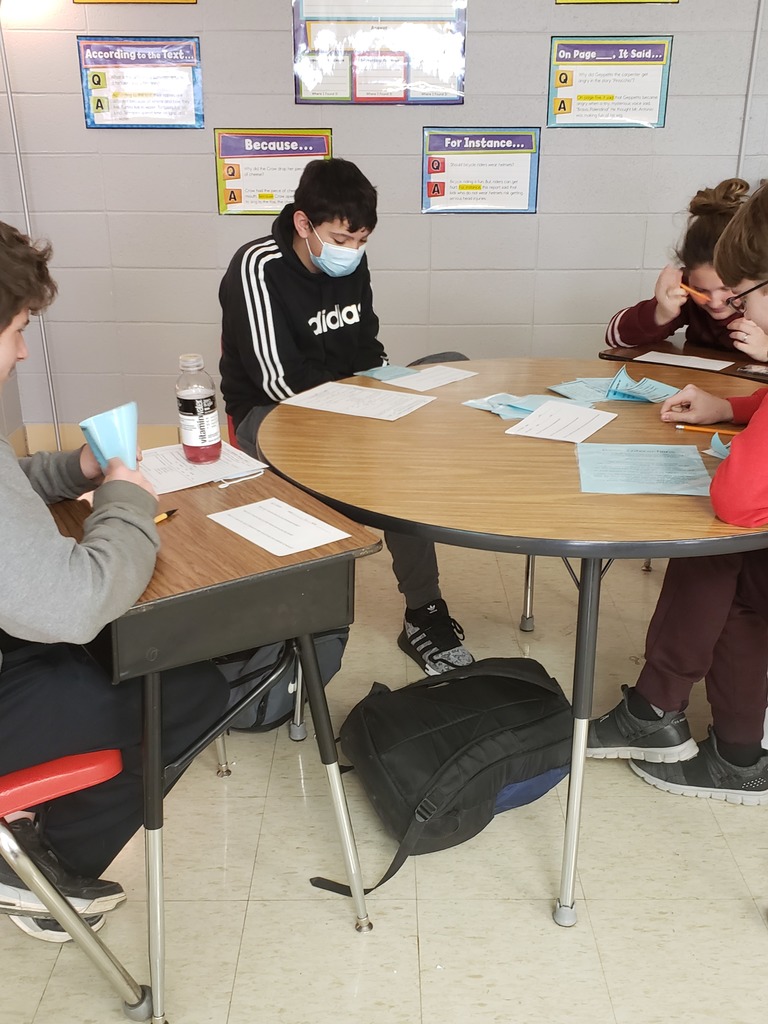 Class of 2021 Seniors, If you told me you wanted a senior shirt I need your payment by this Friday, April 9th. I will be ordering only for those students who signed up and paid for their t-shirt. Please pay by cash or check (made out to Stockton High School). If you have a question regarding amount please refer to pic below. Thanks, Mrs. Vaughn.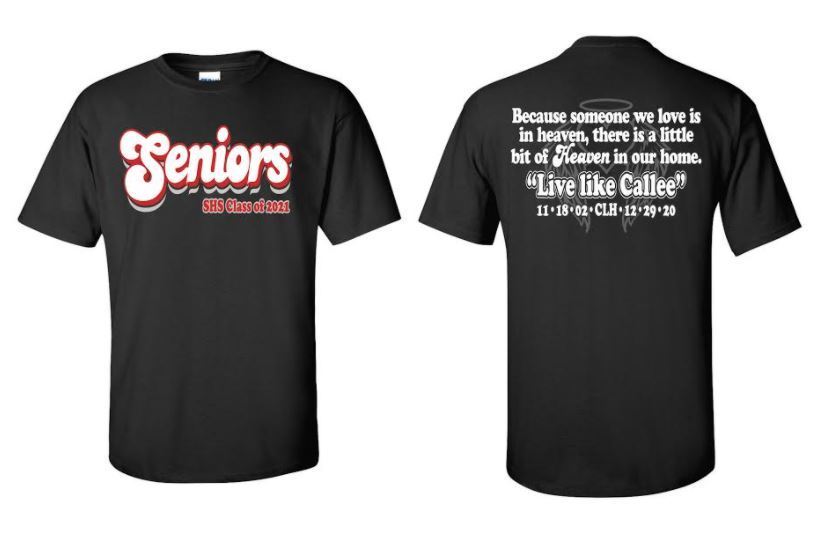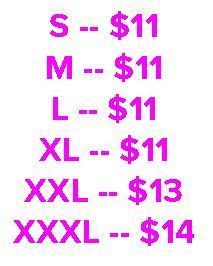 Come see the high school play, "Seriously?!?! A Night of One Acts," this Friday and Saturday, April 9 and 10, at 7 pm in the High School gym! Admission is $4 for adults and $2 for students. Those who attend both nights may enter the second night free. Proceeds fund the theater program.

Congratulations to Hayden Mann and Riley Graves for being selected SHS students of the week for the week of March 23-26.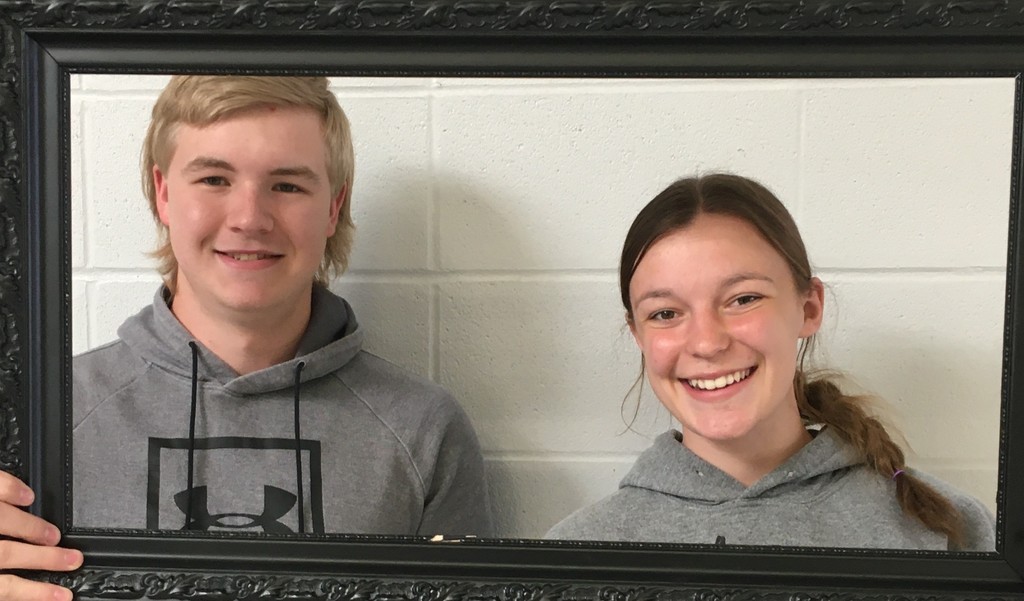 The Stockton High School Language Arts students recently participated in the LAD fair. In this event our students competed against 50+ high schools in the southwest region . Our great teachers had our students ready and Stockton came away with many awards. Awesome work by everyone involved!! Clay Thornton won two of the three scholarships offered. Clay Thornton, Original Poetry Anthology by Individual "Twelve Point Font" Scholarship Winner: $500 Clay Thornton, Original Mixed Anthology by Individual "Some Writing: A Mixed Anthology" Scholarship Winner: $500 2021 LAD Fair Results Grades 9 and 10 First Place: Vilate Laub, Letter "A Letter to You" Gilbert Alexander, Essay with Original Photos "Simple Pleasures" Akasha Hargrave, Original Graphic Story/Comic Book "Alister" Ellie Flora, Original Book without Illustrations "The Enneagram System" Colby Adams, Satire "Stupidity Evolved" Shayla West, Prose Parody "The Tell-Tale Tell All" Max Brown, Original Poetry Anthology "Anthology" Shayla West, Original Anthology of Prose and Poetry "Classics Under Attack" Gilbert Alexander, Haiku "Springtime Thoughts Under the Oak Tree" Dakota Baker, Tanka "Dead Benjamins" Gilbert Alexander, Limerick "The Wedding Knacker" Cooper Bridges, Individual Task Analysis "How to Do an Oil Change in a Diesel" Gilbert Alexander, Feature Story "Gilbert Alexander Survives 2020" Royce Cummings, Spoken Word Poetry Script "Control of Me" Daeron Mantzey, Graphic Adaptation of Literature "The Stubborn Arrest of Lupin the First" Gilbert Alexander, Original Writing with Original Art Work "COVID Closes School" Second Place: Nikayla Hare, Autobiography "Turning Tables" Riley Graves, Description of Mood "Grief" Kylee Eagon, Letter "A Letter to Heaven" Shayla West, Literary Analysis of Theme "Unfaithfulness in Literature" Isabella Hindman, Original Book without Illustrations "Variety" Gilbert Alexander, Creative Nonfiction "Life Stories" Isabella Hindman, Satire "Ruin Your Life Weekly #4" Gilbert Alexander, Original Prose Anthology "Thoughts in Prose" Gilbert Alexander, Original Anthology of Prose and Poetry "Literature and Creativity Collide" AJ Scott, Cinquain "Grind for the Gridiron" Calix Daulton, Tanka "Old Church" Cassadie Haden, Other Formula Poem "The Balloon Lost into the Day" Gilbert Alexander, Villanelle "Nothing Could Save Them" Gilbert Alexander, Feature Story "Simple Pleasures" Haylee Zaring, Drawing Based on Published Literary Work "Nothing Gold" Third Place: Gilbert Alexander, Description of Mood "The Boy Who Fears Sleep" Elijah Daniels, Original Book without Illustrations "The Waste" Dakota Duncan, Ballad "The Ballad of a Young Boy" Gilbert Alexander, Tanka "Journey to Paradise" Gilbert Alexander, Parody "Yearning for a Cure" AJ Fish, Dialogue (Skit) "To Heaven and Back" Honorable Mention: Gilbert Alexander, Autobiography "Life Stories" Dakota Duncan, Description of Person "The Description of a Girl" Tristin Henson, Letter "A Letter to My Best Friend" Shayla West, Prose Parody "Defying Our End" Katelynn Shepherd, Parody "Come Get Karen" Gilbert Alexander, Limerick "The Beluga Whale in a Small Pond" Tristin Henson, Long Rhymed Poem "Callee Henson" Dominic Rush, Drawing Based on Published Literary Work "The Park" 2019 LAD Fair Results Grades 11 and 12 First Place: Brendan Barber, Short Story "Inject Thrill" Brendan Barber, Satire "Investigation – Senate Members Raise a Child" Brendan Barber, Jacob Henry, Clay Thornton Original Prose Anthology by Small Group "Lifting Our Voices" Aaron Bradshaw, Parody "I See America Hurting" English 210 – 6th Hour Original Poetry Anthology by Class "Writing Till our Heads Fall Off" English 210 – 6th Hour Original Prose Anthology by Class "Checkmate" English 210 – 6th Hour Original Mixed Anthology by Class "Following Each Other's Footsteps" Lathan Farwell, Caleb Morton, Emma Sullivan Original Poetry Anthology by Small Group "Expressions" Lathan Farwell, Caleb Morton, Emma Sullivan Original Mixed Anthology by Small Group "Reflections" Jacob Henry, Compare/Contrast Essay "Seals Don't Have Pockets" Tyler Johnson, Description of Object "Spiritual Awakening" Caleb Morton, Biopoem "He Who Bore Thought" Caleb Morton, Tanka "Her Mind is Made of Glass" Ali Rice, Short Free Verse "Too Much to Bear" Blake Strickland, Letters "Elkridge Asylum Letter" Emma Sullivan, Description of Mood "Paranoia" Cody Zerkle, Narration "Away Games"
8th grade students discover for themselves the cramped living conditions of immigrants living in tenement housing in 19th century NYC.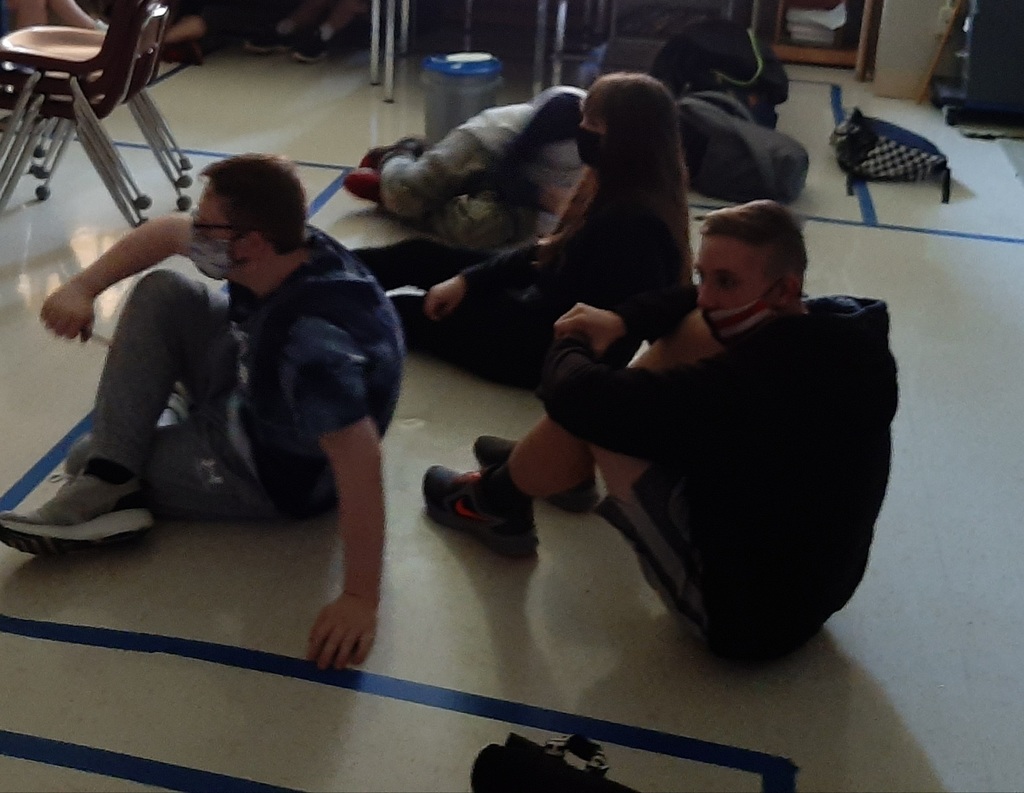 Tomorrow is the opening day of baseball.  So to celebrate wear your baseball attire!  (Jerseys, Shirts, etc.)  If you would like to wear a hat please bring a dollar.  It will be donated to the Teri Elder Fund.  This will be at all campuses.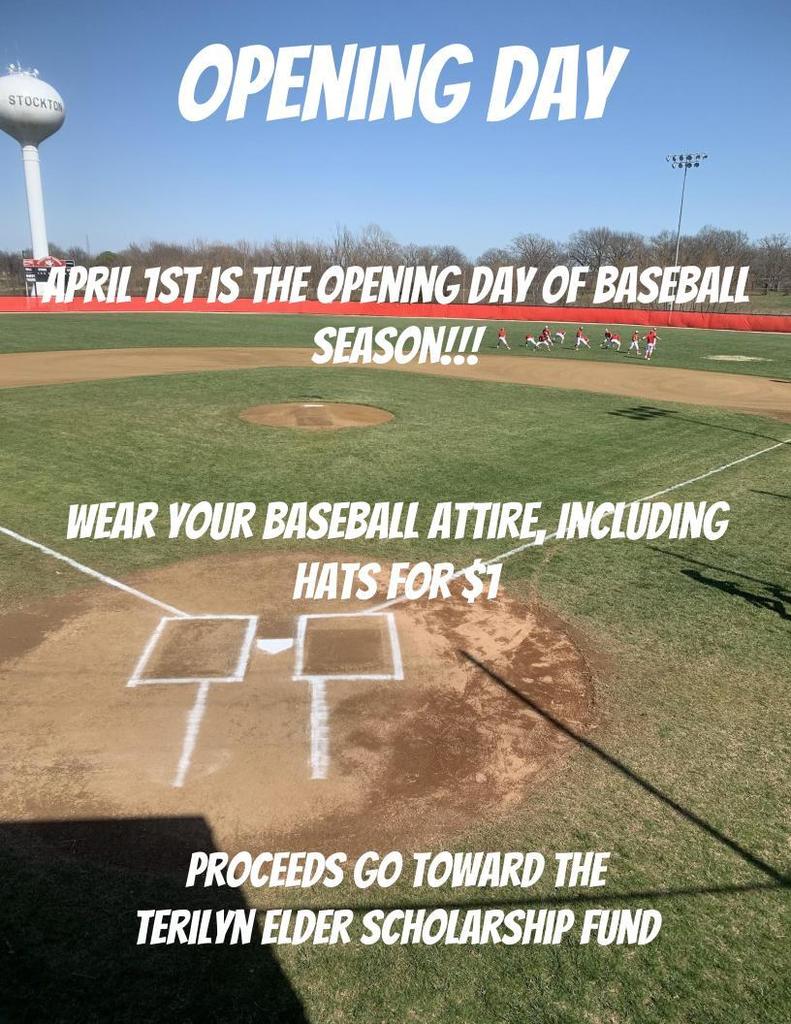 8th graders in tech class creating resumes on Google Docs and plans for the future on Canva.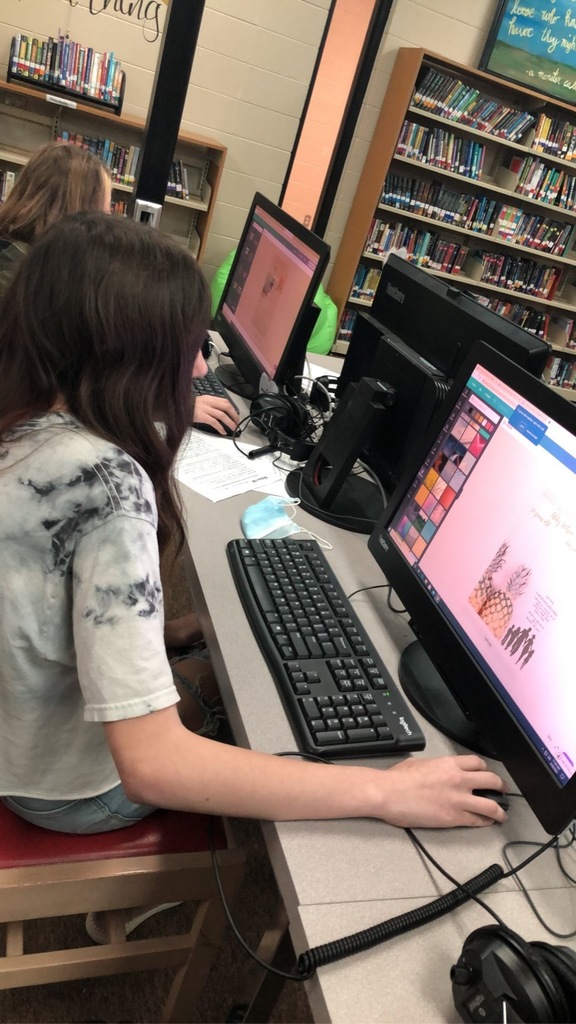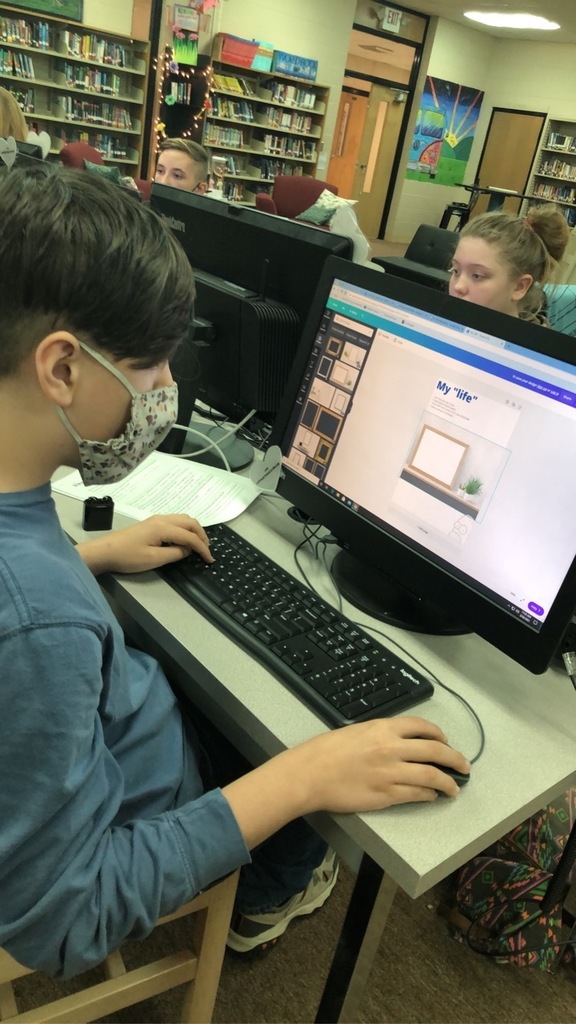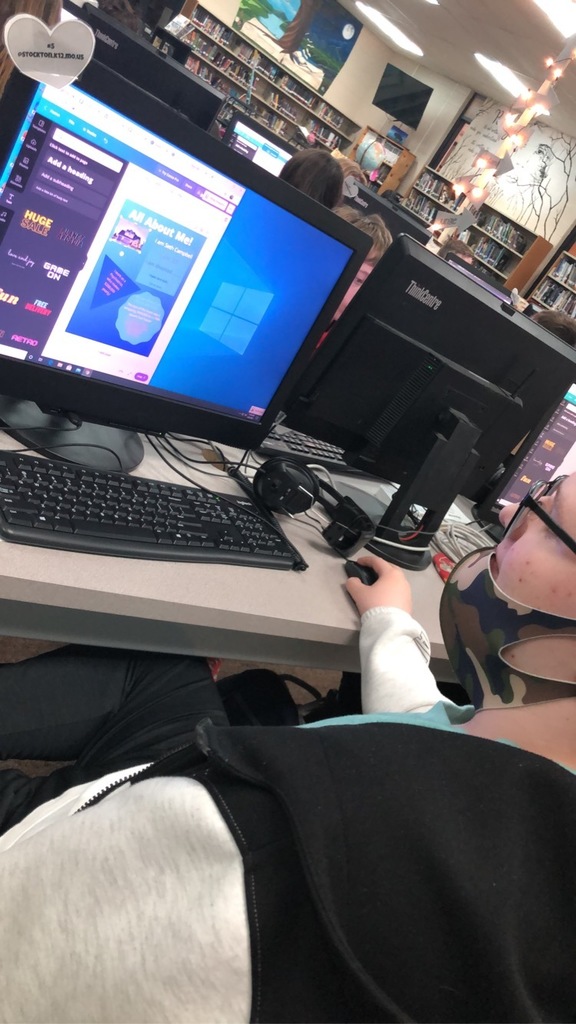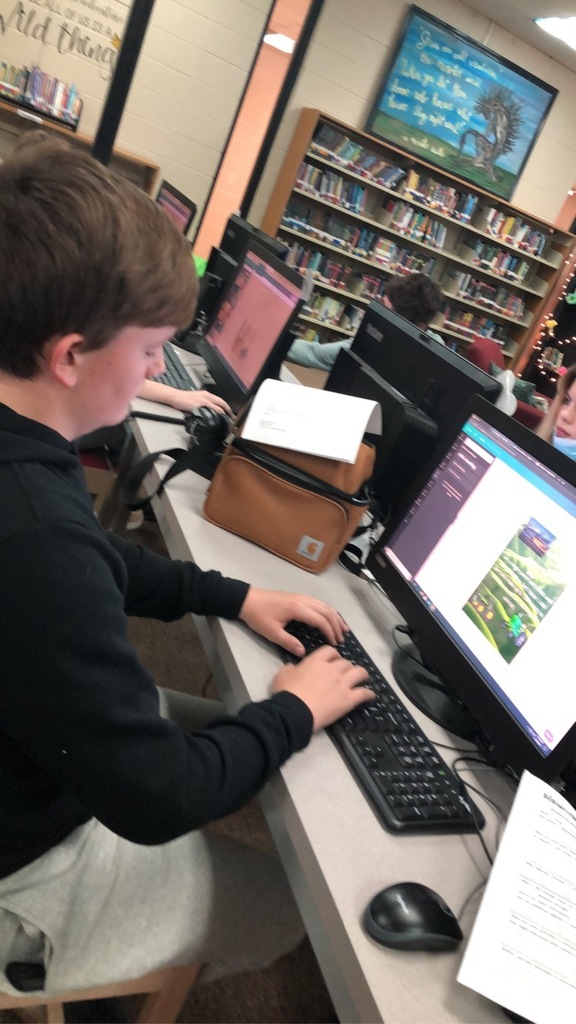 8th grade students recently travelled to the Lamar Career and Technical Center. On the trip, students toured the facility and learned about the programs from instructors and current students.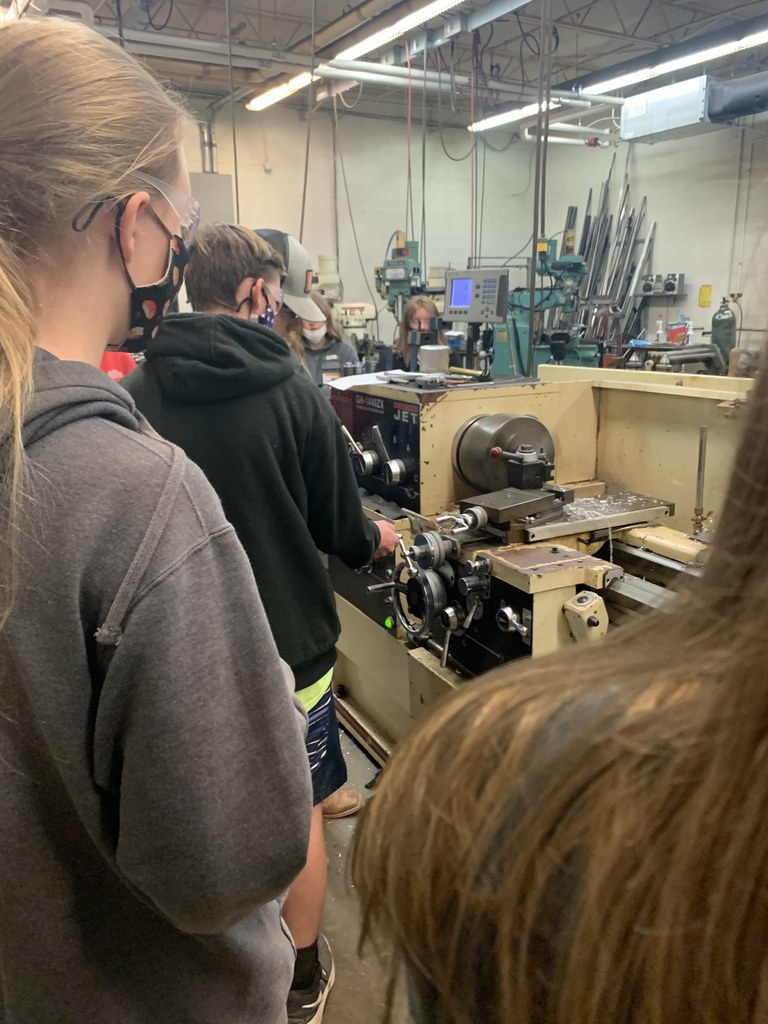 Congratulations to our FFA teams for their great work at districts last weekend. We qualified four teams to state and also had two alternates. Here are the teams and the results. Soils-3rd and to state Jessi Nelson Madison Swaggerty Bianca McBride Nursery-3rd and to State Morgan Kennon Makayla Walker Angie Anderson Kaylie Simmons Dairy Foods-4th and to State Ty Nail Bell McGuire Royce Cummings Seth Crouch Ag Mechanics-5th and to State Quinn Bahr Braden Burns Kurtis White Kaden Summers Farm Management-6th and Alternate to State Kaden Goodman Amber McBride Hayden Mann Agronomy-6th and Alternate to State Sara Johnson Cade Johnson Nick Burns Entomology-10th Travis Feild Vilate Laub Alex Rivera Hope Heryford