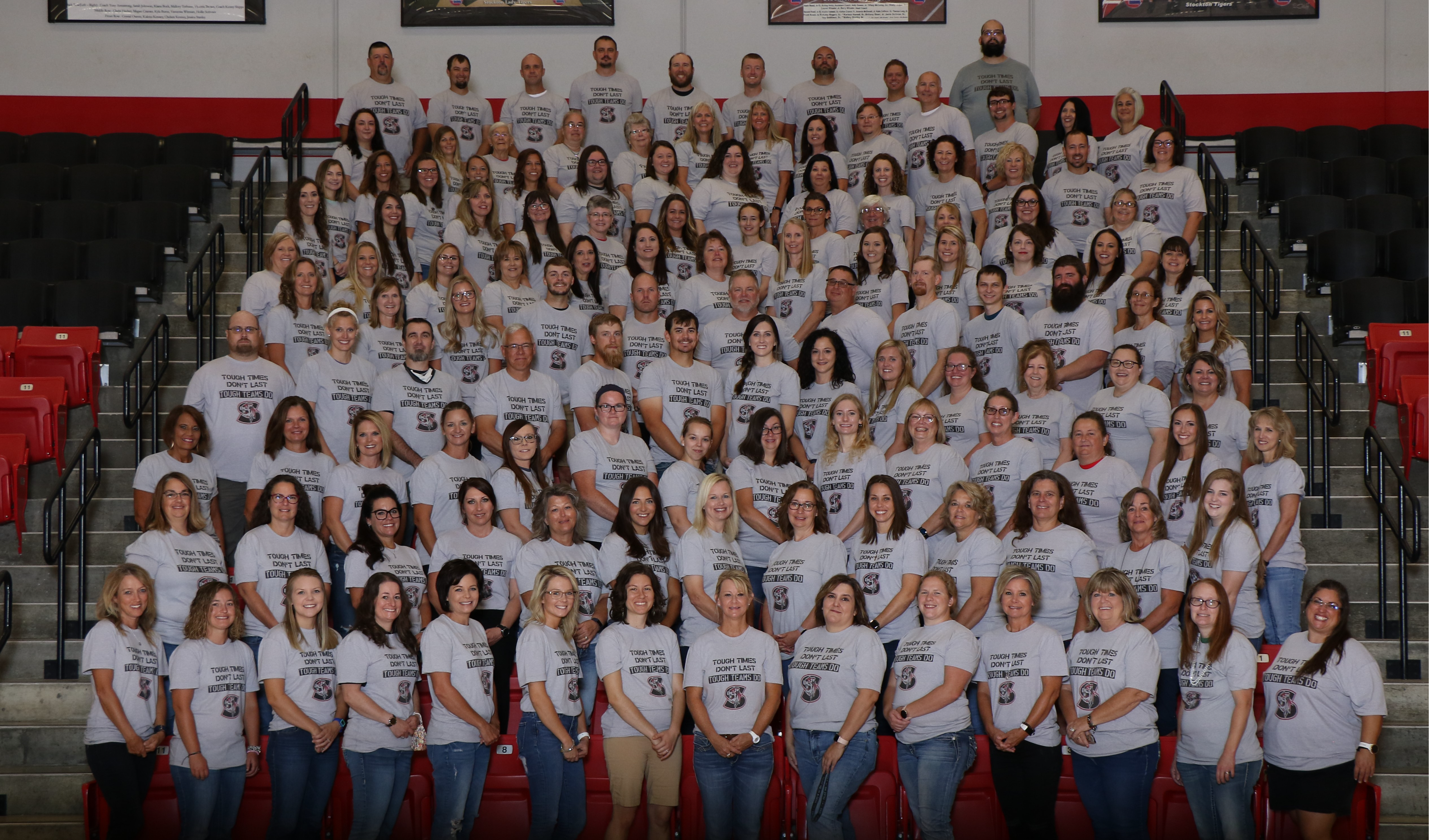 Welcome to the
Stockton R-1
School District
We are Stockton Strong
4 Legged Support Staff: Domino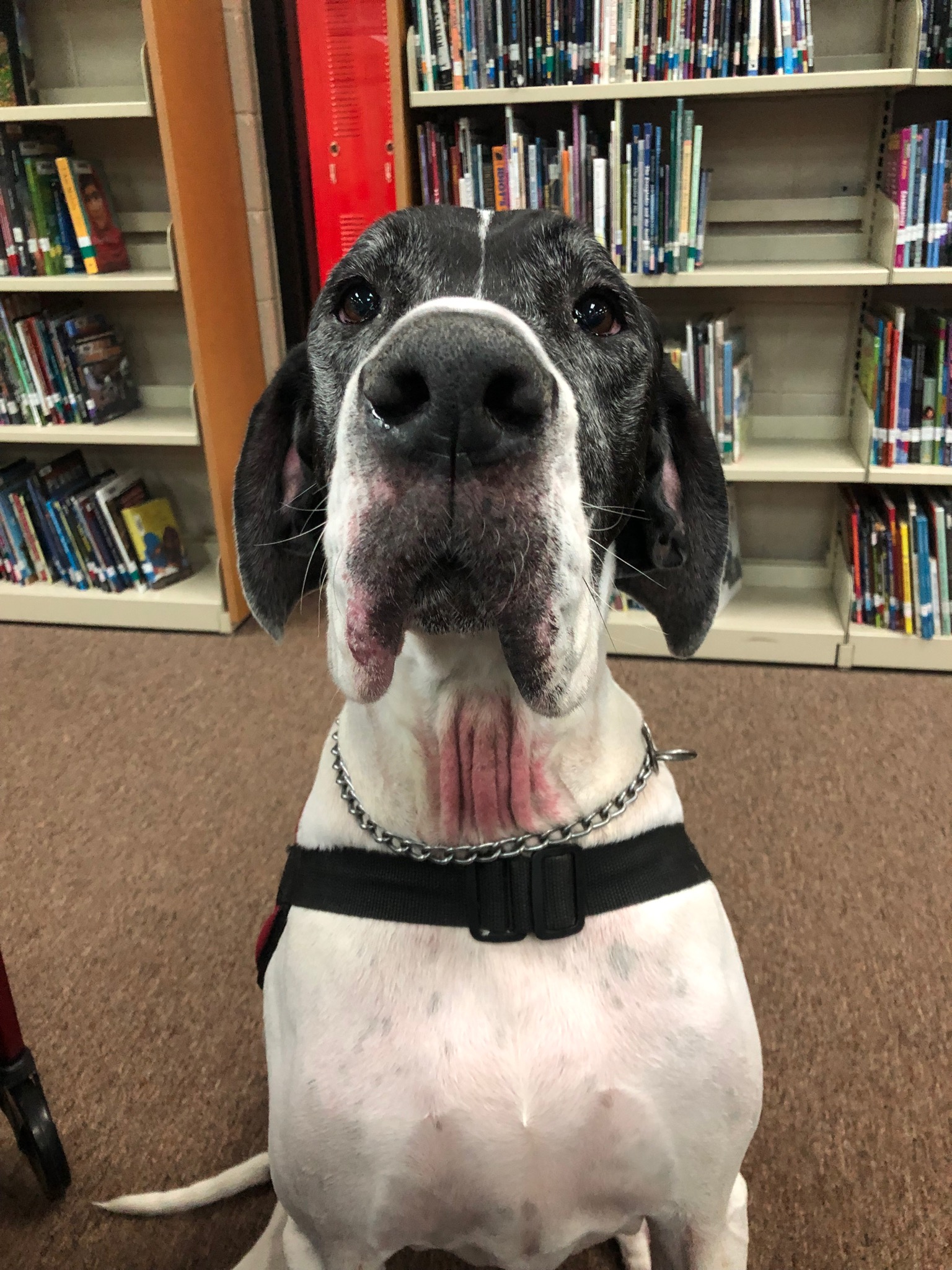 Meet our therapy dog, a 5yr old Great Dane named Domino. He has been at Stockton since 2018 after completing his training at CARES, Inc in Concordia, KS.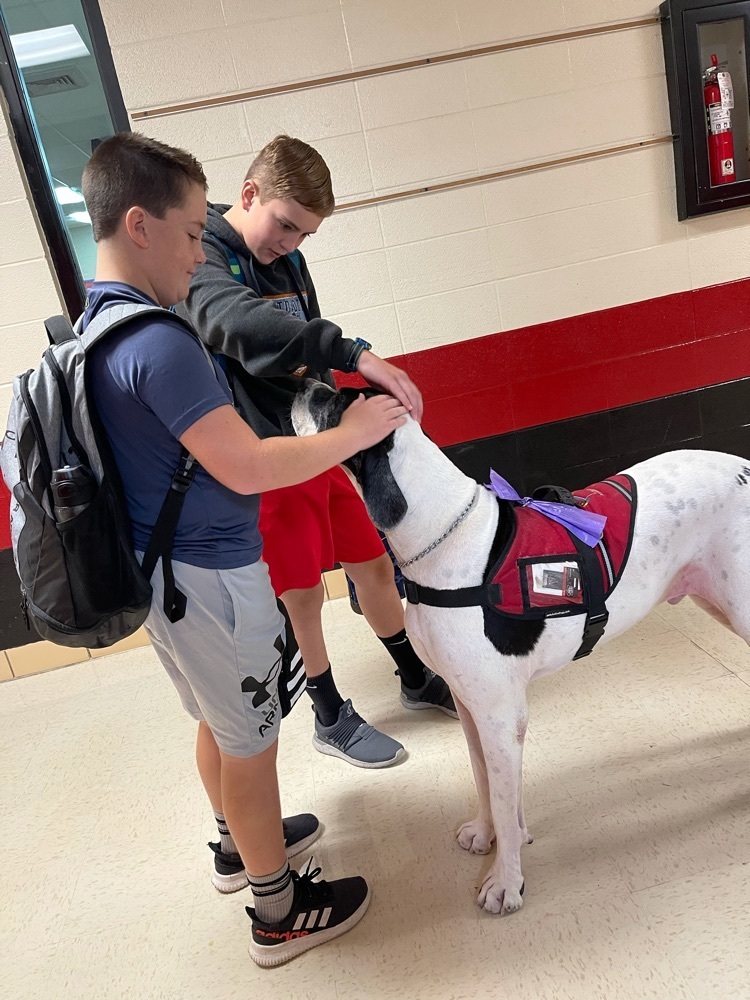 He like plush toys, all types of treats, and being told that he's a "good boy". Domino is everyone's favorite diva! He's allergic to grass & some grains.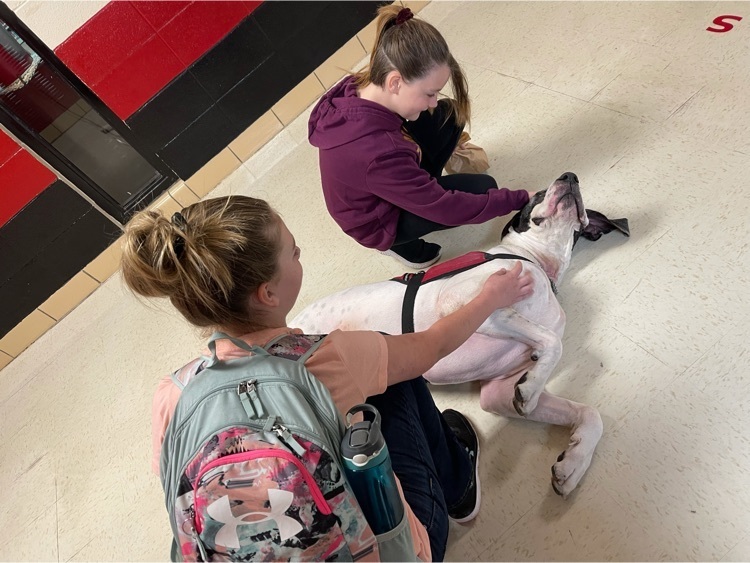 He loves his momma and coming to school in the mornings. He is constantly wagging his tail; when he is not napping, that is!
1:1 Technology
100% of Students 2-12 Have Individual Technology Devices
16:1
Student/Teacher Ratio
52.1%
Teachers Hold Advanced Degrees
52.6%
Average of Map Scores Proficient or Advanced