EDIT MAIN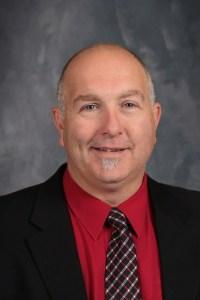 Thank you for visiting our website. I am Mr. Crawford. I am so proud to call Stockton my home. Not only do we have a gorgeous lake in our backyards we have a wonderful community. We have a community who take pride, "Tiger Pride", in their schools. With the help of our community, parents, school staff members, and students we focus a great deal on character. Tiger Pride hinges on being respectful, responsible, and safe. The students know that this is not only at school but a way of life.
As a Stockton Tiger we strive to meet the individual needs of our students. Our Mission is to offer a complete program to educate and equip each student to live a responsible and profitable life as a citizen of the community, nation, and world. Our teachers work very hard to give your children the very best education they can. We assess our students in many ways. We have adopted a standards-based grading system. This is an explanation of Standards-based Grading.
What is standards-based grading?
Standards-based grading communicates how students are performing on a set of clearly defined learning targets called standards. The purpose of standards-based grading is to identify what a student knows, or is able to do, in relation to pre-established learning targets, as opposed to simply averaging grades/scores over the course of a grading period, which can mask what a student has learned, or not learned, in a specific course.
Mr. Doug Crawford
417-276-5143
dcrawford@stockton.k12.mo.us
906 South Street
Stockton, Mo
65785